The Wizard of Oz
When a twister rips through Kansas, Dorothy and her dog, Toto, are whisked away in their house to the magical land of Oz. They follow the yellow brick road toward the Emerald City to meet the Wizard, and en route they meet a scarecrow that needs a brain, a tin man without a heart, and a cowardly lion on a quest for courage. The Wizard asks the group to bring him the broom of the Wicked Witch of the West in exchange for his help.
Performance on the MARGOT AND ROBERT OGDEN MAIN STAGE
Rating: PG
Return to Oz at Civic for the
first time in 25 years!
Dates and Times
Performance Dates
September 16 – October 16, 2022
September 16, Season 75 Opening Night

Your ticket to this evening's show includes a pre-show gathering with silent auction, 2 complimentary drinks provided by No-Li Brewhouse, and intermission bites. The evening begins at 6:00pm.
Curtain Times
Thursdays – Saturdays: 7:30 pm*
Sundays: 2:00 pm

*September 24 and October 8 performances at 2:00 pm
Ticket Prices
Adults: $35

Seniors (65+), Military: $30

Students (3-25): $10
Credits
By L. FRANK BAUM
With Music and Lyrics by HAROLD ARLEN and E. Y. HARBURG
Background Music by HERBERT STOTHART
Dance and Vocal Arrangements by PETER HOWARD / Orchestration by LARRY WILXOX
Adapted by JOHN KANE for the Royal Shakespeare Company
Based upon the Classic Motion Picture owned by Turner Entertainment Co. and distributed in all media by Warner Bros.
Directed by KATHIE DOYLE-LIPE
Music Directed by HENRY MCNULTY
Health and Safety
Season 75 Sponsor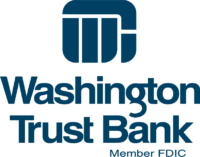 Exclusive Executive Producer

Associate Producer