Native Gardens
October 3 – 4, 2022
The 39 Steps
November 14 – 16, 2022
Photograph 51
November 21 – 22, 2022
Jersey Boys
January 2 – 4, 2023
Charlie and the Chocolate Factory
March 12 – 14, 2023
Playwrights' Forum Festival
April 17 – 18, 2023
ABOUT THE SHOW
An attorney on the rise and his very pregnant wife couldn't feel more welcomed by their new neighbors. But when a friendly disagreement about the lay of the land escalates into a backyard brawl, cultures collide and mudslinging ensues…literally.
By Karen Zacarías
Directed by Dawn Taylor Reinhardt
PERFORMANCE DETAILS
Firth J Chew Studio Theatre
December 2 – 18, 2022
(Thursdays – Saturdays: 7:30 pm, Sundays: 2:00 pm)
AUDITIONS
Monday, October 3 — 6:30PM
Tuesday, October 4 — 6:30PM
CALLBACKS
Tuesday, October 4 — 8:00PM
AUDITION LOCATION
Spokane Civic Theatre, Studio Theatre
1020 North Howard Street
Spokane, WA 99201
NOTES
NATIVE GARDENS is a full-length, 90-minute play with no intermission. The setting is the back of two houses — two back gardens. A disheveled wire fence with ivy divides them.
Seeking Latinx and all ethnicities and cultural backgrounds for roles
Age range and gender listed for characters is to appear on stage as
No preparation needed — please be prepared for reads from the script
ROLES
TANIA DEL VALLE- is a 29 year-old PhD candidate married to Pablo Del Valle. She's positive, passionate and eight months pregnant. Tania is excited about creating a native plants garden in her new backyard. Although she's from Mexico and of Mexican heritage, she speaks very little Spanish—except for cursing.
PABLO DEL VALLE- is a 31 year-old lawyer who has just started working for a prestigious Washington firm. He's smart, ambitions, savvy, and ready to climb the ladder in the firm. He comes from an influential Chilean family.
FRANK BUTLEY- is in his sixties. He is a detail-oriented, semi-retired Federal employee who is rightfully proud of his meticulously designed and maintained garden.
VIRGINIA BUTLEY- is Frank's supportive wide and is a no-non-sense engineer doing defense work for Lockheed Martin. She and Frank have one child. She's Polish-American from Buffalo, NY.
BUILDING EXAMINER / LANDSCAPERS / SURVEYOR- silent roles featured in vignettes between scenes
QUESTIONS
Please email, production@spokanecivictheatre.com
ABOUT THE SHOW
National Pastime follows the journeys of Jackie Robinson, the first black player in major league baseball, and Wesley Branch Rickey, the white President and General Manager of the Brooklyn Dodgers, as Robinson shatters the color barrier in 1947. While offering insight into each man's personal struggles, the play traces the evolution of race relations leading up to the Civil Rights Movement. Against all odds, Robinson and Rickey join forces to bring about a benchmark cultural event in America's history.
By Spokane Civic Theatre Resident Playwright Bryan Harnetiaux
Directed By Guest Artist Pat Golden
SELF-TAPE (VIDEO) AUDITIONS
Audition video submissions window is open — please click here to register — you will be emailed directions.
CALLBACKS
In person callbacks will begin Fall 2022
REHEARSALS BEGIN
Early 2023
NOTES
Content includes explicit language
Seeking all ethnicities and cultural backgrounds for all roles
Age range and gender listed for characters is to appear on stage as
Please be prepared for cold reads from the script
Audition registration required — click here
QUESTIONS
Please email production@spokanecivictheatre.com
GUEST ARTIST BIOGRAPHY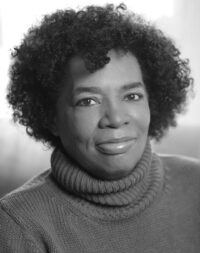 PAT GOLDEN is a New York City-based director and filmmaker. Directing over 25 productions and 35 workshops and readings for theaters include, Ensemble Studio Theatre (EST), Herbert Berghof/Uta Hagen Studio (HB), FringeNYC, FrigidFest, Duke on 42nd St, Astoria Performing Arts, Little Theatre, Cherry Lane, St Peter's, On-Her-Shoulders/New School, NYU, Abingdon, Hispanic-Playwrights-Lab Residency (HPLR) at INTAR Theatre, The Public, Amherst College, and The South Oakland Arts Council. Pat was awarded an SDC Observership at the McCarter Theatre in Princeton, NJ.
In 2021, Golden directed 2 Short films—both nominated for awards in the Tokyo Film Festival.  As Producer and Associate Producer, Pat worked on numerous feature films. Additional, she was an AD on the Broadway production of Tennessee Williams', A Streetcar Named Desire and for the German director, Volker Schlondörff on his production of the opera, From the House of the Dead at Opéra-Comique in Paris.
Feature Film Casting Director credits include: Platoon, Blue Velvet, The Killing Fields, The Handmaid's Tale, New Jack City, Beat Street,  Posse, The Voyager, True Identity, Downtown Express and Gimme Shelter. Most recently, Pat was the ghost writer and Casting Director for Liberty, a Belgium production of a feature film centered on animal rights.
Theatre casting credits include: Lincoln Center for the Performing Arts, Mostly Mozart Festival 50th Anniversary, Herbert Berghof/Uta Hagen Studio, Ensemble Studio Theatre, Cherry Lane and The Public.
Pat is also on the faculty at Columbia University in the Film Program and at HB Studio, teaching The Art of Directing.
ROLES
JACKIE ROBINSON, 30-40;  Black American baseball player with an athletic build; quick, clever and hot tempered. On scholarship at UCLA, Jack Roosevelt Robinson played football, basketball, baseball and ran track, lettering in each sport. Drafted in1942, Robinson was accepted as an Army Officer Candidate. Later, Jackie was court-martialed because he refused to sit in the back of a segregated bus. Eventually, he was acquitted. Jackie ages from 20 to 43 years old. LEAD
BRANCH RICKEY, 50-60;  White American baseball executive; Originally a football player, then MLB baseball player, Branch was a visionary, inventor of spring training and the minor league farm system. Deeply Christian, honor-bound, plain-spoken and patient, Branch signed Jack Robinson to the Brooklyn Dodgers, thereby breaking the grip segregation had on major league baseball. Branch ages from 54 to 81 years old. LEAD
WALTER "RED" BARBER, 35-40; White radio broadcaster from Mississippi and Florida, Red has red hair.  Raised to be a racist, Red undergoes a shift of consciousness and he comes to accept Jackie as a human being. Red co-narrates Act I and will announce games—his accent  is southern, colloquial and measured in its cadence.  Doubles as Bus Driver.
WENDELL SMITH,  25-35;  outspoken, energetic; Black American sports writer, editor and columnist for Pittsburgh Courier, an African American newspaper, he was from Detroit and graduated from West Virginia Sate College.  Smith recommended Jackie Robinson to Branch Rickey and later, a scout for Rickey. Smith co-narrates Act I.  Smith ages from 21 to 48 years old. Doubles as Bus Passenger.
MALLIE ROBINSON,  Jackie's Mother; 40-45; Black American; Jackie's parents,  Mallie and Jerry, lived and worked as Georgia sharecroppers until Mallie decided they'd leave. In 1920 Mallie took her five children, boarded a train bound for Pasadena to escape the Ku Klux Klan, poverty and her philandering husband. Mallie worked as a maid, eventually earning enough to purchase a single-family house in a white neighborhood. Deeply Christian, Mallie always said, "Take one step toward God, and he'll take two toward you", She ages from late 30s to 60s.
CLYDE SUKEFORTH, 40s; White American baseball player turned coach and scout, due to the loss of sight in his right eye during a hunting accident. Clyde works as a scout for Rickey.
RACHEL ISUM (ĪSUM) ROBINSON, 30s; Black American; Jackie's girl, and later wife. Rachel met Jackie when they were both students at UCLA. Born in NYC, Rachel graduated with a BA in nursing before she and Jack married. Smart woman with business acumen,  Rachel is Jackie's best coach. Rachel co-narrates Act II. Rachel ages from 24 to 40 years old.
JANE RICKEY, Branch's wife;  50s; White American from Ohio; Down to earth Jane loves Branch and baseball and is resolute in her support of her husband, who relies or her instincts. She co-narrates Act II. Jane ages from 53 to 80 years old.
LYLAH BARBER, Red's wife, also from the South; White; 30s; Lylah is a southern belle.
LEROY "SATCHEL" PAIGE, late 30s; Lanky and wise; Legendary Black baseball player of indeterminate age Satchel is an extraordinary pitcher and one of the biggest casualties of MLB institutional racism. At heart, Satchel is really a fun-loving prankster.
MULE, George "Mule" Suttles; 40s; Dark-skinned Black American; Built like a tank, Mule was a power hitter in the Negro League who had never received any formal education.
HAROLD "PEE WEE" REESE,  late 30s; White; The 5'9" Brooklyn Dodgers baseball shortstop and Team Captain was from Kentucky.  When Jackie was heckled, yet a again, Pee Wee went to Jack then put his arm around his shoulder in solidarity, silencing the White crowd.
DIXIE WALKER, mid-30s; White; Outgoing; All Star baseball player from Georgia who tried to prevent Jack Robinson from becoming a team member by circulating a petition which stated that he and his boys would not play if Jackie Robinson was put on the team. Dixie's sabotage failed and Branch Rickey traded him. His career ended two years later. Double as Officer of the Day.
YOUNG JACKIE, 10-14 year old kid; Black; doubles as the Messenger, Ball Boy in Negro League and Jackie age,  9-to-14 years old.