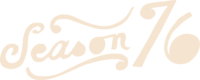 HELLO AND WELCOME TO SPOKANE CIVIC THEATRE
Spokane Civic Theatre, founded in 1947, is an award-winning nonprofit community theatre. The organization, which initially operated out of a number of historical downtown Spokane venues, including the Post Theater and Riverside Playhouse, is a fundamental part of the arts community in the Inland Northwest and a fixture in downtown Spokane's North Bank area since 1967. Civic spaces include the 96-seat black box Studio Theatre, named after longstanding Board member and fervent fundraiser, Firth J. Chew, and the 334-seat Margot and Robert Ogden Main Stage. Including three musicals, a Pacific Northwest-premiering mashup of classic holiday tales, acclaimed dramas, and innumerable performing arts classes, predominantly for the youth of the community, Season 76 includes 130 performance dates and features distinct stories and dazzling music.
PARKING
Parking in our area, the North Bank, is difficult and access can be nebulous.
Please click here for a parking map and details.
Please arrive early — lobbies are open one hour prior to showtimes. On days when multiple North Bank events occur, Public Facilities District Management will hold 100 spots for Civic patrons in the main Arena lot, directly west of Civic. Parking fees are patrons' responsibility. On days when there are no Arena or Podium events, Arena lots require parking payment via card at kiosk. If possible, please carpool or ride share. For those in need of accessibility support, please be dropped off in front of our facility (Studio Theatre – near the southeast corner, off of Dean St; Main Stage – via the ramp on north side, Gardner Ave).
Performances begin promptly at showtime listed on ticket. Late seating is not available at this time.
What can we help you with today?
Buy Tickets
Already know which show you want to attend?
Purchase Tickets Online or By Phone
Already know which show you want to attend?  Click here to go purchase tickets!
View Shows
Want to browse current and upcoming shows?
See What's Playing and Coming Soon
Want to browse current and upcoming shows?  Click here to view and search shows.
Support Civic
Interested in donating or volunteering?
Get Involved!
Interested in donating or volunteering?  Click here to see how you can help out.