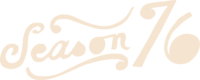 HELLO AND WELCOME TO SPOKANE CIVIC THEATRE
Founded in 1947, Spokane Civic Theatre is an award-winning nonprofit community theatre. The organization, which initially operated out of a number of historical downtown Spokane venues, is a cultural beacon in the Inland Northwest and a fixture in downtown Spokane's North Bank area since 1967.
With two performance spaces and an active education program, each season, Civic produces 15 – 20 plays, musicals and other live events—created by more than 400 volunteer creative contributors, serving approximately 30,000 audience members—and conducts innumerable performing arts classes, predominantly for the youth of the community.
To date, Civic has mounted more than 750 productions and has represented the Lilac City at local, national and international festivals and has fostered throngs of artists, entertainment professionals and educators.
With comedy, music, romance, and drama, there's something for everyone with Season 76. From spending a night with a creepy and kooky family, watching a pair of penpals unwittingly fall in love, traversing through the uncharted territory of a past relationship, peering into frenemies' collaborative process, and experiencing bold new takes on traditional tropes, Season 76 is, like our terrifically talented community, varied in idea and style yet united in collaboration and undeniable quality.
PARKING
Parking in our area is difficult and access can be nebulous. On days when multiple North Bank events occur, Public Facilities District Management will hold 100 spots for Civic patrons in lot directly north or directly west of Civic (fees vary and are at the discretion of lots' management). Please expect a Know Before You Go email 12-24 hours prior to showtime with additional information. Please arrive early. Civic's lobby is accessible one hour prior to showtime with beverages and snacks available for purchase.
Please click here to visit the Parking page on Civic's website for details, a map and updates.
Performances begin promptly at showtime listed on ticket. Late seating is not available at this time.
What can we help you with today?
Buy Tickets
Already know which show you want to attend?
Purchase Tickets Online or By Phone
Already know which show you want to attend?  Click here to go purchase tickets!
View Shows
Want to browse current and upcoming shows?
See What's Playing and Coming Soon
Want to browse current and upcoming shows?  Click here to view and search shows.
Support Civic
Interested in donating or volunteering?
Get Involved!
Interested in donating or volunteering?  Click here to see how you can help out.