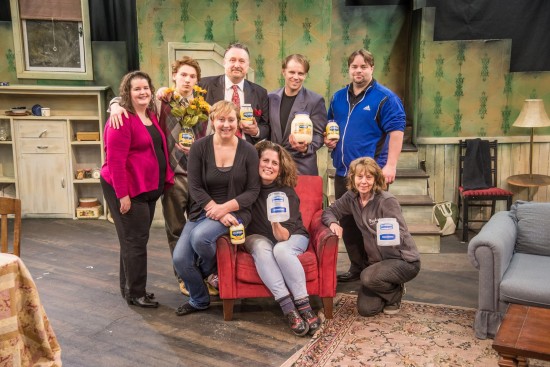 After winning State and Regional competitions, Spokane Civic Theatre's production of Orphans has won the honor of competing in AACTFest 2015, the National Community Theatre Festival, in Grand Rapids, Michigan June 23-28, 2015.
The Orphans team has come up with a few ways for you to get involved, and to help us raise the necessary funds to send them on their biggest field trip yet!
Event #1: MUSICAL REVIEW
Tuesday, June 2 at 6:30PM on the Spokane Civic Theatre Main Stage (1020 N Howard)
Directed by Troy Nickerson, emceed by Molly Allen, and featuring local performers!
Silent auction and cocktail hour begin at 6:30PM
Musical Review begins at 7:30PM.
Tickets are just $10 – cash preferred!
Event #2: ORPHANS BENEFIT PERFORMANCE
Tuesday, June 9 at
7:30PM on the Spokane Civic Theatre Main Stage (
1020 N Howard)
Join us for a presentation of Orphans in it's festival cut format. This presentation will be followed by a talkback session moderated by Andrew Ware Lewis.
Admission will be on a first-come, first-served basis.
$5 suggested cash donation at the door