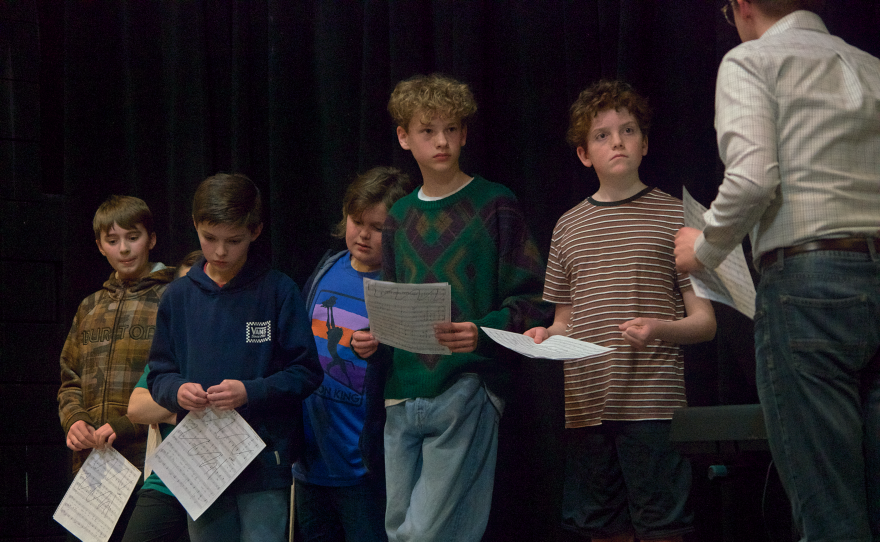 TA(P) this week profiles the making of the Civic's Charlie & the Chocolate Factory
This week we at Spokane Public Radio are excited to present a special episode of the Thursday Arts (P)review.
Instead of our usual multi-segment format featuring artists, authors, musicians and other creatives from across the Inland Northwest, we've teamed up with the Inlander to take you on a multimedia behind-the-scenes tour of the Spokane Civic Theatre's regional premiere of Charlie and the Chocolate Factory.
In this episode of TA(P), you'll get to be a fly on the wall during auditions, check in on the production's progress during important rehearsal milestones and hear what it's like for the performers when opening night finally arrives.
To get a fuller picture, you can pick up a copy of this week's (June 1–7, 2023) Inlander to read a story and view a photo essay that augment the audio in many ways. That story and the photo gallery are also available online at the Inlander's website.
Charlie and the Chocolate Factory runs at the Civic until June 18. Tickets and more information are available at the Spokane Civic Theatre website or by calling the box office on (509) 325-2507.
The Thursday Arts (P)review airs every Thursday at 12pm on KPBX. It will return to its usual format next week.
Program host and photography by E.J. Iannelli