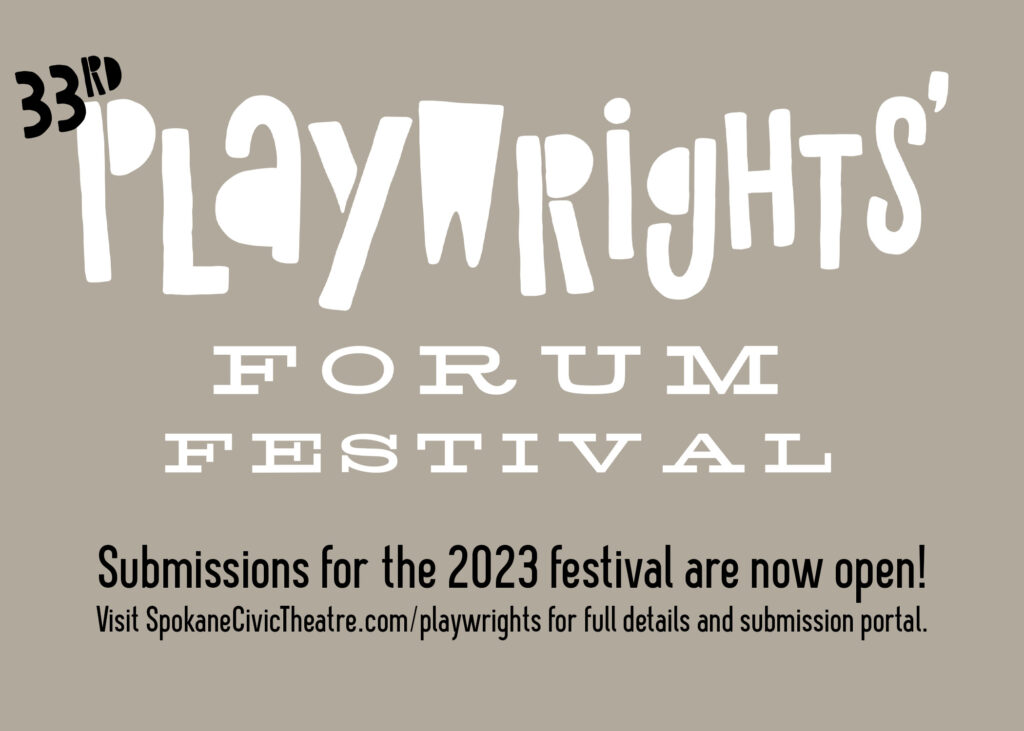 Spokane Civic Theatre is pleased to announce the submission window for its 33rd Playwrights' Forum Festival is now open. Selected scripts will be fully produced at the Festival, to be held June 15 – 18, 2023 in the Firth J Chew Studio Theatre.
Submission window closes January 15, 2023.
For eligibility, information and submission details, please visit SpokaneCivicTheatre.com/playwrights
The 33rd Playwrights' Forum Festival is part of Spokane Civic Theatre's 75th Season, which runs September 16, 2022 – June 18, 2023 and includes more than 10 productions and 180 performance dates.