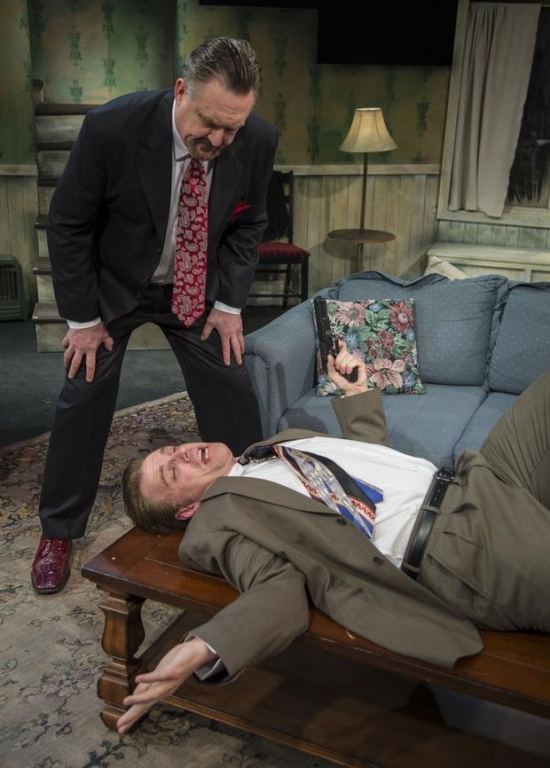 The [Orphans] cast describes the process of preparing for [the upcoming AACTFest 15 National] competition as a whirlwind. They passed through two rounds of competition without much preparation: State competitions were held only two and a half weeks after the initial run of "Orphans" ended, and they were rehearsing for regionals in Oregon just two weeks after that.
…
As actors, [Maxim] Chumov and [Billy] Hultquist have never competed at a national level before; [Jamie] Flanery has, but not with Civic. The show will be adjudicated by a small group of theater professionals, who later dole out awards for the performances and productions they deem the best.
But the potential for awards is very nearly an afterthought: What has mattered most to the "Orphans" cast is the bond they've formed while working so closely together.
"If we go to Grand Rapids and do what we've done, I can accept whatever is judged," Hultquist said. "I know that I'm giving it my all and these two are giving their all, and we'll leave it on the stage."
Article by Nathan Weinbender of The Spokesman-Review
Read the rest of the article here. < Article includes information on our Tuesday, June 9 performance of Orphans in its Festival Cut, and what that means.