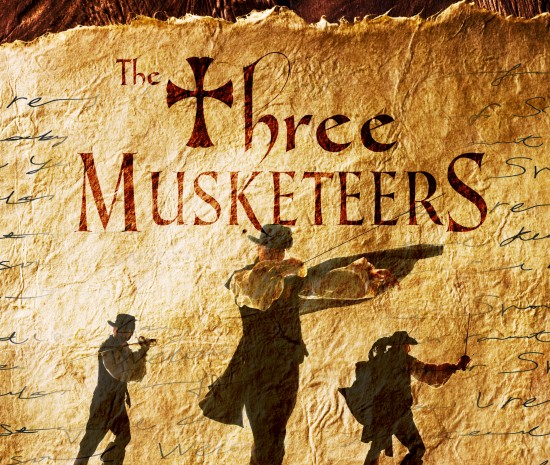 In all of 19th-century French literature, Alexandre Dumas' 1844 novel "The Three Musketeers" might be the most frequently imitated, referenced and translated. Cinematic and theatrical adaptations have been produced since the early 1900s, and more people are familiar with the Musketeers' "all for one, one for all" motto than have actually read Dumas' original text. Athos, Porthos, Aramis and d'Artagnan remain indelible literary figures, larger-than-life symbols of adventure, rebellion and liberty.
Ken Ludwig's stage adaptation of "The Three Musketeers," which was originally commissioned by Britain's Bristol Old Vic theater company in 2006, is a solid introduction to anyone unfamiliar with the content of Dumas' novel, especially for younger viewers. He's an expert at converting famous literary properties into goofy, easily digestible entertainments: He also turned Mark Twain's "The Adventures of Tom Sawyer" into a crowd-pleasing musical, and Spokane's Civic Theatre produced his version of "Treasure Island" last year.
As directed by William Marlowe for Civic, Ludwig's "Musketeers" plays out like one of those old Classics Illustrated comic books or a live-action recreation of a Disney cartoon. The swordfights come thick and fast, the plot is spelled out in big, bold strokes and the humor is very broad – pratfalls, slapstick and mugging are part of the game. But like "Treasure Island," this is all in good fun – a slick, colorful, high-energy production.