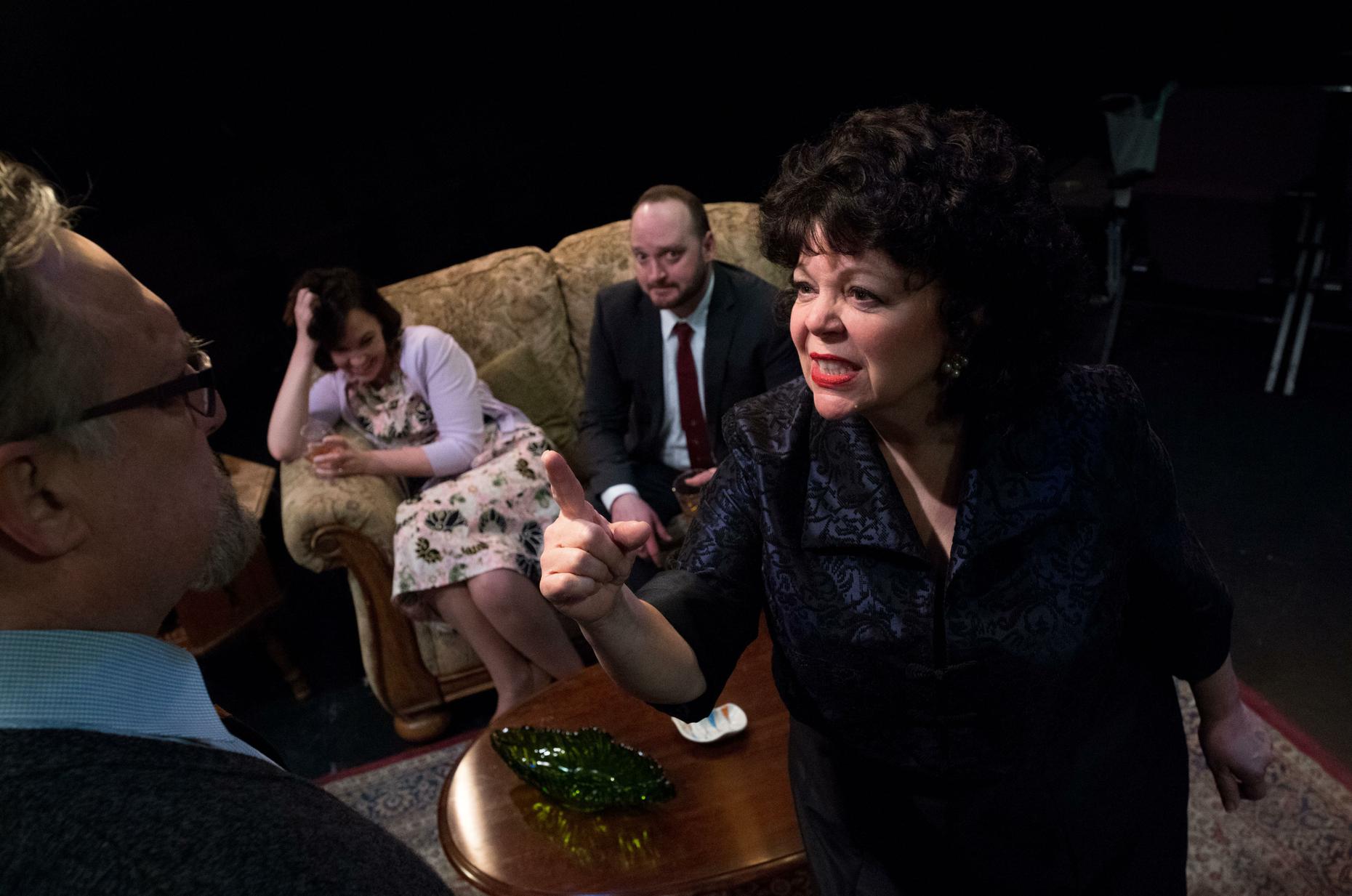 In "Who's Afraid of Virginia Woolf?," George and Martha, a well-to-do middle-age couple, invite Nick and Honey, a younger couple, into their home following a university faculty party. After witnessing verbal abuse, taunts and passive aggression between George and Martha, Nick and Honey quickly realize they have front row seats to the breakdown of George and Martha's hostile marriage. Over the course of the night, unsavory pieces of information from both couples' relationships come to light, adding even more tension to the evening, which eventually culminates in an explosive revelation.
By staging his production in the round at Spokane Civic Theatre's Firth J. Chew Studio Theatre, director Troy Nickerson is giving audiences the same all-access pass to the drama between both couples. "There's something about in the theater, it all takes place in one night, in one space," he said. "I like the idea that you're right there … You're right in the heat of things." The Edward Albee play premiered in 1962 and won the Tony Award for Best Play the following year. The production also won the 1962-63 New York Drama Critics' Circle Award for Best Play. A 1966 film adaptation starred Elizabeth Taylor, Richard Burton, George Segal and Sandy Dennis. The movie was nominated for 13 Academy Awards and won five, including acting trophies for both Taylor and Dennis.
Since seeing a performance of "Who's Afraid of Virginia Woolf?" years ago, Nickerson has wanted to work on a production of the three-act play. "It's such a deep, interesting story," he said. "It's one of those plays that as a young man and growing up in the theater I put on such a level of something that someday I want to do, that I want to have that challenge… It's great to do things that you're afraid of."
"Who's Afraid of Virginia Woolf?," which opens Friday, stars Jamie Flanery as George, Mary Starkey as Martha, Danny Anderson as Nick and Emily Jones as Honey.
Read the rest of the article here.
Preview by Azaria Podplesky of The Spokesman Review
Photo by Tyler Tjomsland of The Spokesman Review