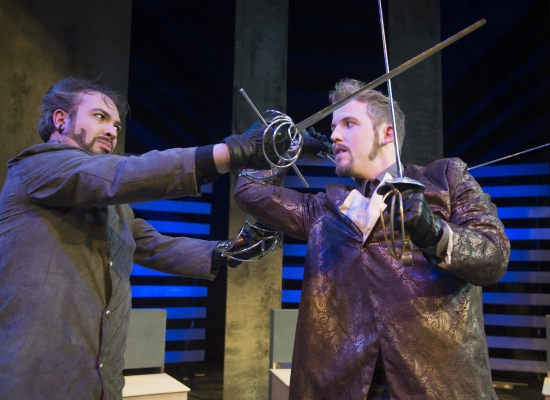 "Dixon hasn't taken the traditional, buttoned-down approach with his production: He says he's implemented anachronistic music, soundtracking the show with '80s pop songs, and the sets and costumes combine the aesthetics of 1780s France and something out of "The Hunger Games."
And if that seems like a stretch, Dixon points out that there are a surprising number of parallels between the pre-Revolutionary France of "Dangerous Liaisons" and the post-apocalyptic universe of Suzanne Collins' best-seller.
"You've got a society that's ripe for revolution; the excess and the opulence are so rampant," Dixon explained. "These people have nothing better to do than destroy each other for sport. This is what happens when we do not treat each other well, when we lose our humanity and our compassion."
Preview by Nathan Weinbender of Spokesman-Review
Read the full review online.
Photo credit: Colin Mulvany, Spokesman Review
Les Liaisons Dangereuses (Dangerous Liaisons) runs Jan 15-31, 2015