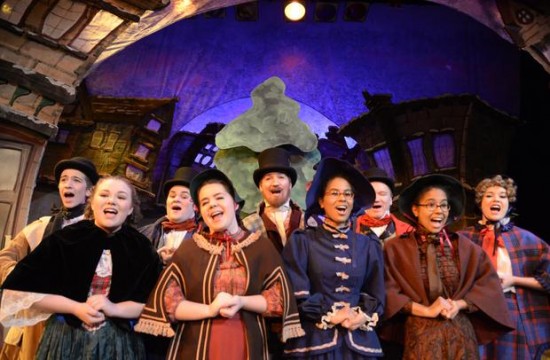 … Tonight's debut belongs to Keith Dixon, who is directing his first show in Spokane since taking over as Civic's artistic director in June. Dixon is a veteran of the stage, and he's intimately familiar with this story – he says another version of "A Christmas Carol" was an annual tradition at the Baton Rouge, Louisiana, theater where he was previously managing artistic director.
"It's been a lot of fun getting to know these folks and working with new talent," Dixon said. "I'm excited for people to enjoy this show at the holidays. … It gives families the opportunity to come and experience a great holiday story together."
…
As it approaches the 171st anniversary of its publication, "A Christmas Carol" remains compelling to modern audiences because it is, Dixon said, both a human tale of atonement and a classic ghost story. It's the very definition of timeless.
"In England, ghost stories are traditionally reserved for the holidays – they're not a Halloween thing; they're a Christmas thing," he said. "It's about redemption, and it's about the opportunity to see a change and make it. You get the chance to start over fresh, and there's a hope that goes with that. We all, on some level, want that, to go back and do things differently, and there's no better time to do that than on the holidays."
-Nathan Weinbender, Spokesman-Review
Read the rest of the preview online.
Photo credit: Jesse Tinsley, Spokesman-Review