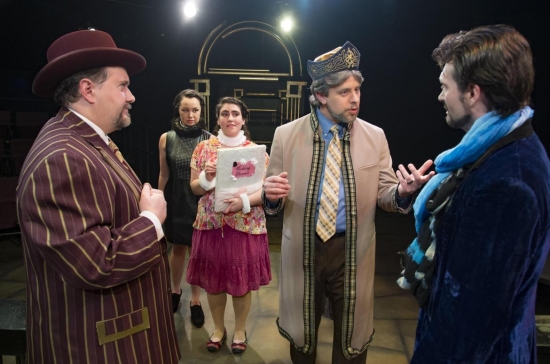 If you studied William Shakespeare in school, chances are "To be, or not to be" wasn't the only question you had to worry about. Getting through the text might have even required the use of a side-by-side translation of the Bard's work into modern English.
If nothing else, there was always SparkNotes to help you get by.
When "The Taming of the Shrew" opens Friday at Spokane Civic Theatre, director David Baker, who is also handling scenic and lighting design, hopes to rid the material of its stigma of being dull and make it more theatergoer-friendly.
"It tends to be reserved for academia, which is really too bad," he said. "If you approach Shakespeare just as you would any other play and not be too afraid of it and make the funny things funny and the fast-paced scenes fast-paced, it's very approachable and not overly wordy at all."
Likewise, Baker approached the task of casting "The Taming of the Shrew" like he does any other production, looking for energy, a strong voice and stage presence.
"There's not a special treatment that I try to give Shakespeare," he said. "Some people say that you need to and I think that's hogwash."
"The Taming of the Shrew" is one of Shakespeare's more popular comedies, following the story of Katherina (Dana Sammond), the titular shrew, a woman deemed unfit for marriage because of her – gasp – assertiveness.
Read the rest of the preview here.
Preview by Azaria Podplesky of the Spokesman Review
Photo by Colin Mulvany of the Spokesman Review