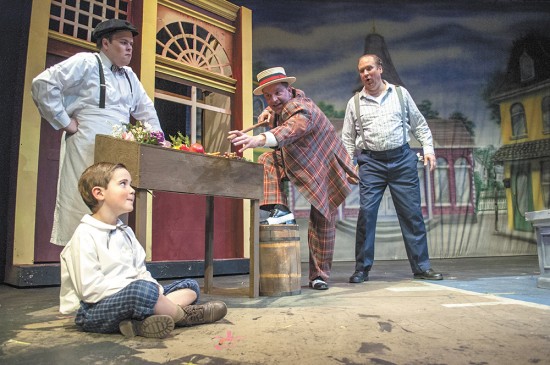 "For her first main-stage production, [Tia] Wooley has had welcome assistance from the veteran cast members, some of whom were part of the production directed by Jean Hardie (who's returned to play Marian Paroo's mother) at the Civic 20 years ago. [Mark] Pleasant played teenager Tommy Djilas in that show, but Wooley says he was born for the title role.
"I can't even imagine somebody else being The Music Man now. He's put his heart and soul into this. Alyssa Day as Marian? She can nail 'My White Knight' like no other," says Wooley."
Preview by E.J. Iannelli, The Inlander (Read the rest of the review online).
Photo Credit: Sarah Wurtz, The Inlander