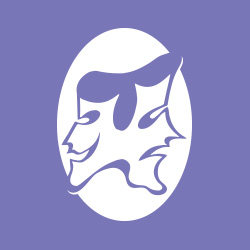 Spokane Civic Theatre Receives $100,000 Gift
The Spokane Civic Theatre Endowment Fund announced a gift of $100,000 from the estate of Bob and Margot Ogden today. The Ogdens have been long-time supporters of Civic Theatre. With their gift the theatre will continue its mission of providing and promoting theatre excellence in Spokane. The Spokane Civic Theatre Board and Interim Executive Director Jack Phillips are grateful for the generosity bestowed by the Ogden Estate.
Wendy M. Klaue, the current Endowment Fund Chair, has said, "Generous donations, such as the Ogdens', allow Spokane Civic Theatre's Endowment to both grow and support challenges
that go beyond the stage. This provides for the Theatre's operation in perpetuity…Long Live Spokane Civic Theatre!"
Margot Ellen Martin Ogden passed away on April 20th, 2015 and C. Robert "Bob" Ogden passed away on March 31st, 2016. Margot was an actress, director, Board Chair, committee member,
and active advocate of the theatre since 1948. Bob served on many committees, was always in the audience for every production, and helped to found the Endowment Board. Their legacy continues to sustain the mission of one of America's oldest and most decorated community theaters.
——————————-
The mission of Spokane Civic Theatre is to foster and operate a volunteer live community theatre of high artistic merit.