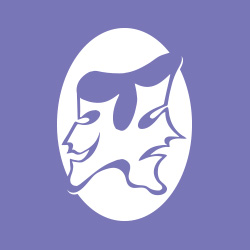 SPOKANE CIVIC THEATRE announces departure of executive director
Spokane Civic Theatre announced today the resignation of its Executive Director, Keith Dixon, effective April 11, 2016.
Dixon, who was hired in February 2014, informed the Board of his decision earlier in the week. Of his departure, he says, "I am grateful for the time I have spent here and for the warm welcome I received. Civic is a true gem, and I wish this community nothing but the best as they continue to produce great theatre." He will be returning to Baton Rouge, Louisiana, to pursue other opportunities, and further states, "My son, my family are back in Baton Rouge, and while I've formed some great relationships and made lifelong friends here, sometimes, it's just time to go home."
Civic Board President, Julie Watts, says, "We are so grateful for the time and energy that Keith has invested in our theatre. He brought fresh ideas and observations that will help the theatre long after he is gone, and we have been extraordinarily lucky to have him, even if only for a couple of years." She added, "I suppose I can't blame Louisiana for refusing to let him stay away too long, but we are going to miss him a great deal. I know his family and friends in Baton Rouge are eager to have him back, so we wish him the best."
A search committee has been formed to begin the process of finding Dixon's replacement.
——————————-
The mission of Spokane Civic Theatre is to foster and operate a volunteer live community theatre of high artistic merit.