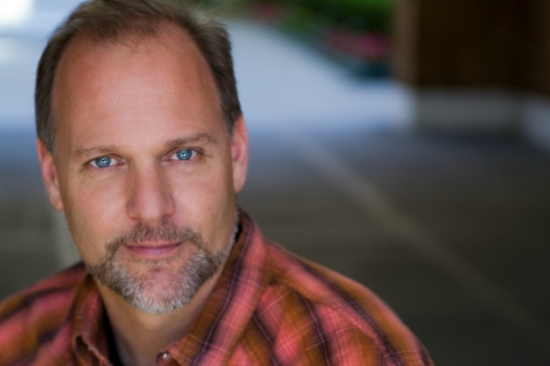 After a lengthy nation-wide search, the Spokane Civic Theatre Board announces Lenny Bart as the incoming Artistic Director of The Civic.
"Lenny Bart is the perfect choice for the new Artistic Director of Civic Theatre," Interim Artistic Director Jack Phillips commented. "He brings a wealth of experience in guiding theatres very similar to us. I know he'll work well with new CEO Mike Shannon and will quickly get to know the hundreds of wonderful volunteers that work here."
Bart was the Executive Director for Arts Quincy/Quincy Society of Fine Arts in Quincy, Illinois, where he completely revamped the organization. Prior to that, he was the Managing Artistic Director for Quincy Community Theatre for three seasons. While there, he served on The Rotary Club Board, multiple citywide committees, and served on the Illinois Arts Council Partners in Excellence grant review panel.
Bart also served as Artistic Director for Pushcart Players, a professional nationally touring children's theatre company, where he was also a company member for eleven seasons as an actor and director. Concurrently, he was the Artistic Director for 12 Miles West Theatre Company, a small professional theatre in Montclair, New Jersey. He has been very active in New Jersey theater, including acting and directing for The Shakespeare Theatre of New Jersey (three seasons), New Jersey Repertory Company, and Playwrights Theatre of New Jersey.
In New York, Bart served as the Producing Director for The National Shakespeare Company (he toured one season, company managed/technical directed another), and was the founding Artistic Director of Dauntless Productions where he directed and designed three world premieres. Bart has served on the Board of Trustees for The New Jersey Theatre Alliance, taught theater classes at County College of Morris, and designed and taught the theatre curriculum for the School District of the Chathams. He is a graduate of The National Shakespeare Conservatory in New York City.
Lenny Bart is extremely excited to serve as the Artistic Director for the Civic and looks forward to the 70th season of one of the oldest and most decorated community theatres in the United States. He will make his directing debut at the Civic this season with Sondheim's A Little Night Music. He is enthusiastic about coming to Spokane.
"I'm very excited to make Spokane our new home with my family–I'll be moving my mother-in-law and my wife with me, and we can't wait to join the community," Bart said. "I'm thrilled to attract people to come back to the Civic, maintain our artistic integrity, and continue the commitment to theatre in Spokane. I'm excited to be a collaborator with other arts organizations; we want to be working with everyone."
New CEO Mike Shannon, who will work alongside Bart in a new dual-leadership model for the Civic, said, "I'm excited to have someone with Lenny's breadth and quality of experience on board at Civic. I look forward to working with him and having an excellent year!"
The Civic Theatre is taking interview requests for both Mike Shannon and Lenny Bart. While Bart will not be arriving in Spokane until September 9th for the Beauty and the Beast 70th Anniversary Gala, he is available for phone interviews now.