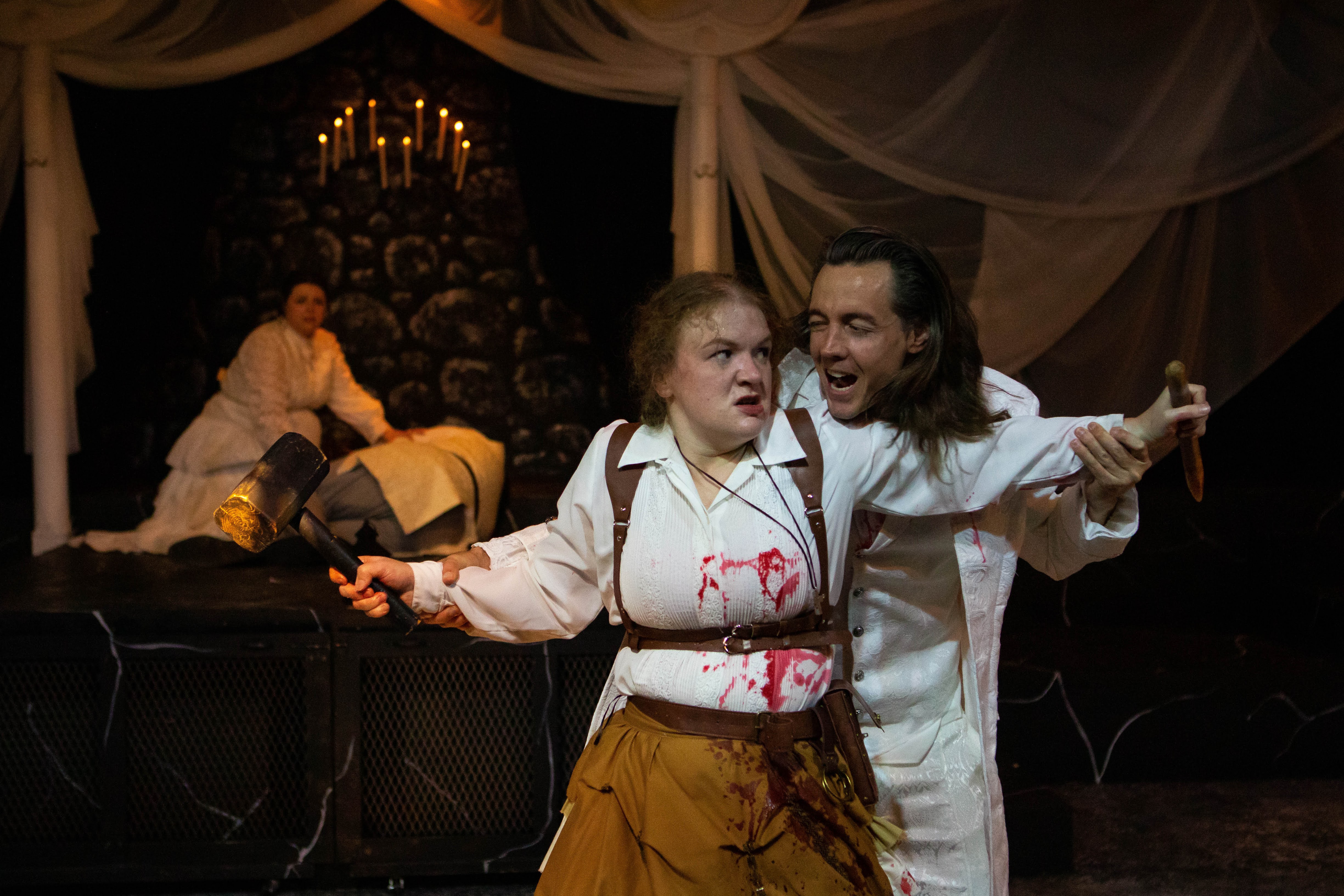 Ethan Williams as Dracula fights with Bridget Pretz as Doctor Van Helsing in Spokane Civic Theatre's production of "Dracula," opening this weekend in the Firth J. Chew Studio Theatre. In the background are Shakyla Garcia Davidson as Mina Harker and Nicholas Roy Morgan III playing Doctor George Seward.
Nothing is sweeter than revenge. Just ask playwright Kate Hamill about retribution. Hamill rearranged a classic for a revenge fantasy.
Hamill's "Dracula," which will run Saturday to Oct. 29 at Spokane Civic Theater, is clever and compelling. A woman's got the power in Hamill's "Dracula," which is campy but also reverential when acknowledging novelist Bram Stoker's vision.
"When I read the script I thought it required a progressive contemporary lens," Spokane Civic director Chelsea DuVall said. "It has some really strong parts. It's an interesting take on a classic."
Hamill's "Dracula" is fast-paced and has plenty of bite, if you will. "It runs like a freight train," DuVall said. "The script moves like the speed of light."
The level of comedy is surprising.
"There are elements that are absurdist, campy and weird," DuVall said. "It's quite an amalgamation of genres. It's a fun show that doesn't sit in one genre."
But that makes it challenging for the performer. "The actors in this play have to possess agility," DuVall said. "Much is required of the actors."
Shakyla Garcia Davidson, who plays Mina Harker, is enjoying the "Dracula" experience.
"I'm having a blast since this play is an emotional rollercoaster," Garcia Davidson said. "It's a ping-ponging of feelings that's not different from real life. In life we go from super happy to super sad and frightened."
Garcia Davidson, 28, has been a "Dracula" fan since she was a teen. "I've always loved the original novel but I like this new rendition," Garcia Davidson said. "It's about misogyny that happened way back then and now. There are patriarchy issues that are part of the show. The spectrum of emotions are dealt with just like in real life. This version of 'Dracula' is unique and surprising and worth catching."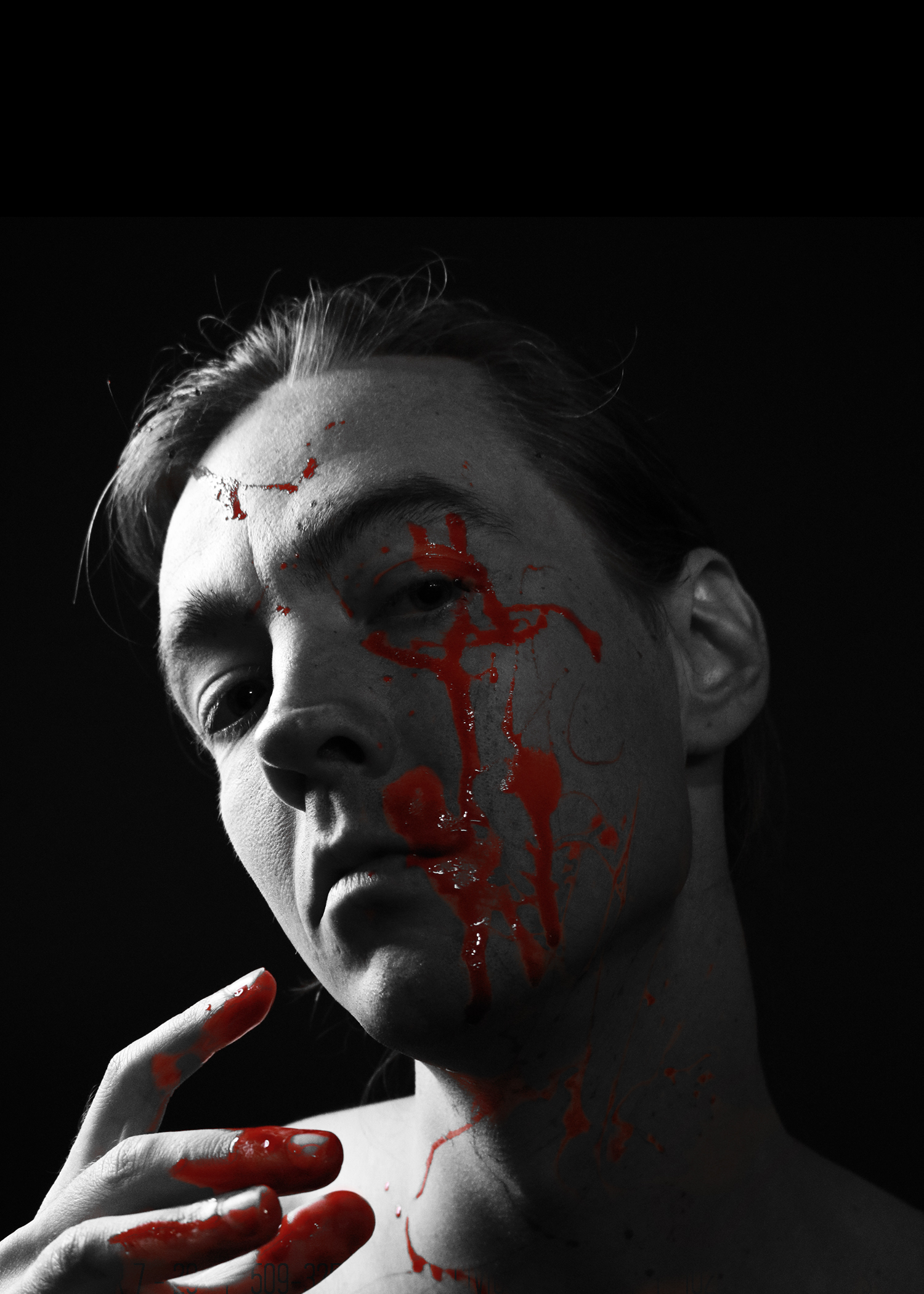 Ethan Williams may portray the title character, but it's the women of "Dracula" at Spokane Civic Theatre starting this weekend who have the bite.
If You Go
Dracula
When: Saturday through Oct. 29; 7:30 p.m. Wednesdays through Saturdays and 2 p.m. Sunday
Where: Spokane Civic Theatre, 1020 N. Howard St.
Cost: $28 and $15 for students 3-25
Info: (509) 325-2507, www.spokanecivictheatre.com
Read the full article here.
Article by Ed Condran
Production Photo by Emma Ostrom
Promo Photo by Ryan Wasson