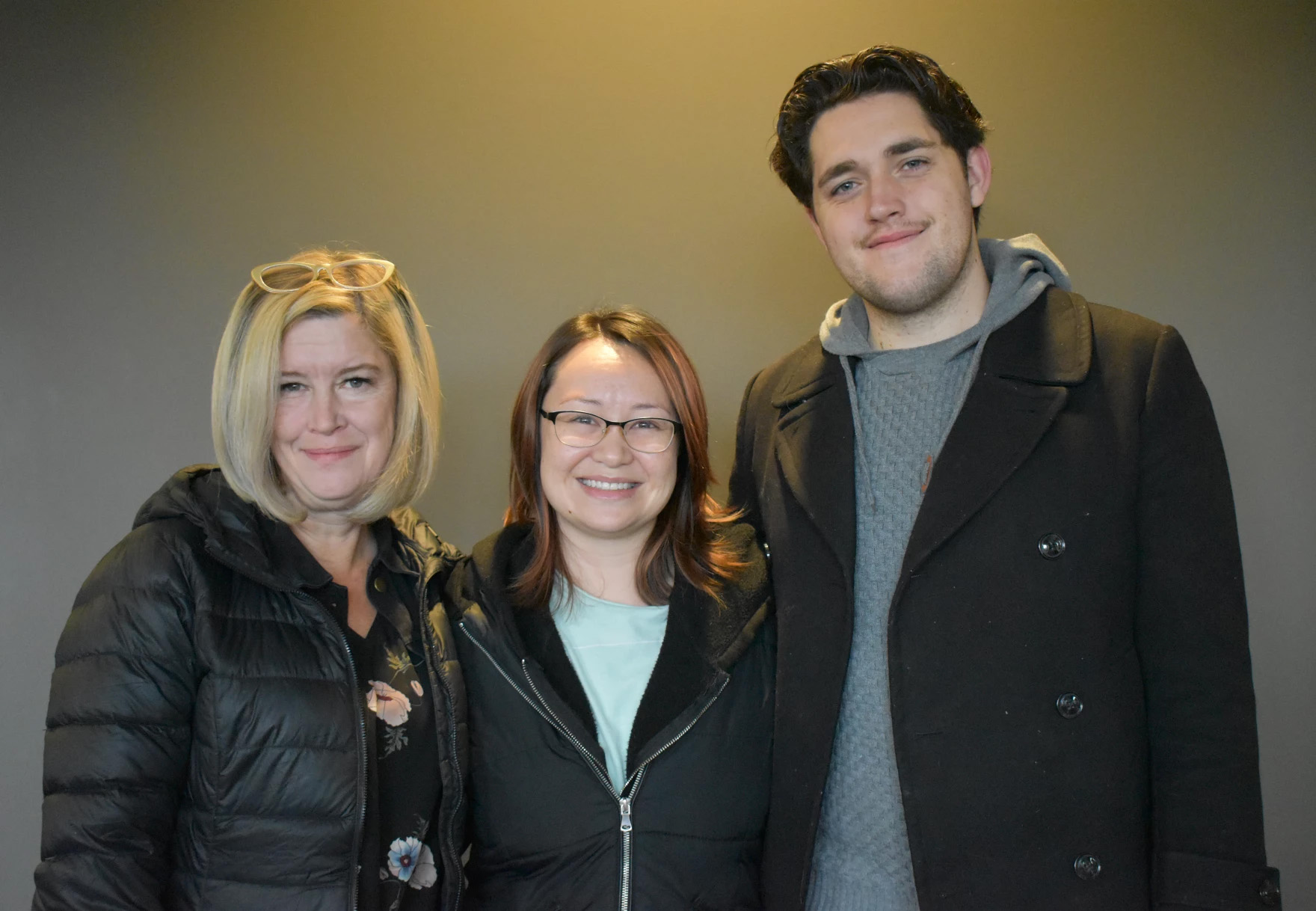 LISTEN TO THE RADIO INTERVIEW HERE
The director and cast members discuss their reverent parody of Hitchcock's spy film
Heather McHenry-Kroetch, Dana Sammond and Dallan Starks joined E.J. Iannelli in the KPBX studio to give listeners a taste of The 39 Steps, which opens at the Spokane Civic Theatre this Friday (Jan. 20).
This 2005 adaptation of The 39 Steps—a story first told in a 1915 novel by John Buchan, later an iconic 1935 film by Alfred Hitchcock—is a good-natured spoof of this adventure that throws unsuspecting Richard Hannay into a vortex of danger, conspiracy and espionage.
One element of this show is that four actors play 50 different characters. There's also a farcical play-within-a-play conceit.
McHenry-Kroetch, who was most recently in the KPBX studio for The Rocky Horror Show at Stage Left, is directing this production. Starks is playing Hannay, and Sammond's multiple roles include love interests and a mysterious special agent.
During the interview, the two cast members gave a live reading of two scenes from the show. Sammond and Starks will appear onstage alongside Jaron Fuglie and Dan Bisbee, who are each tasked with dozens of role between them.
The 39 Steps will run on the theater's main stage until February 12, 2023. For tickets and more information, visit the Spokane Civic Theatre's website.
Photo: Savanna Rothe