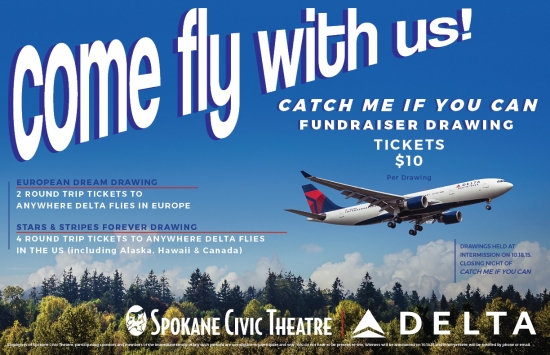 Pack Your Bags!
During the run of Catch Me If You Can, our lobby drawing can have you flying up, up, and away!
For just $10 for each entry slip, we have two drawings to choose from to get you on your way with Catch Me If You Can co-sponsor, Delta Air Lines – choose from "Stars and Stripes Forever" or "European Dream".
And the best part of these prizes? Both sets of tickets are valid for roundtrip airfare to any location within the given destination set (US/Canada or Europe), for any traveler you would like to fly, and can be used individually or all together!