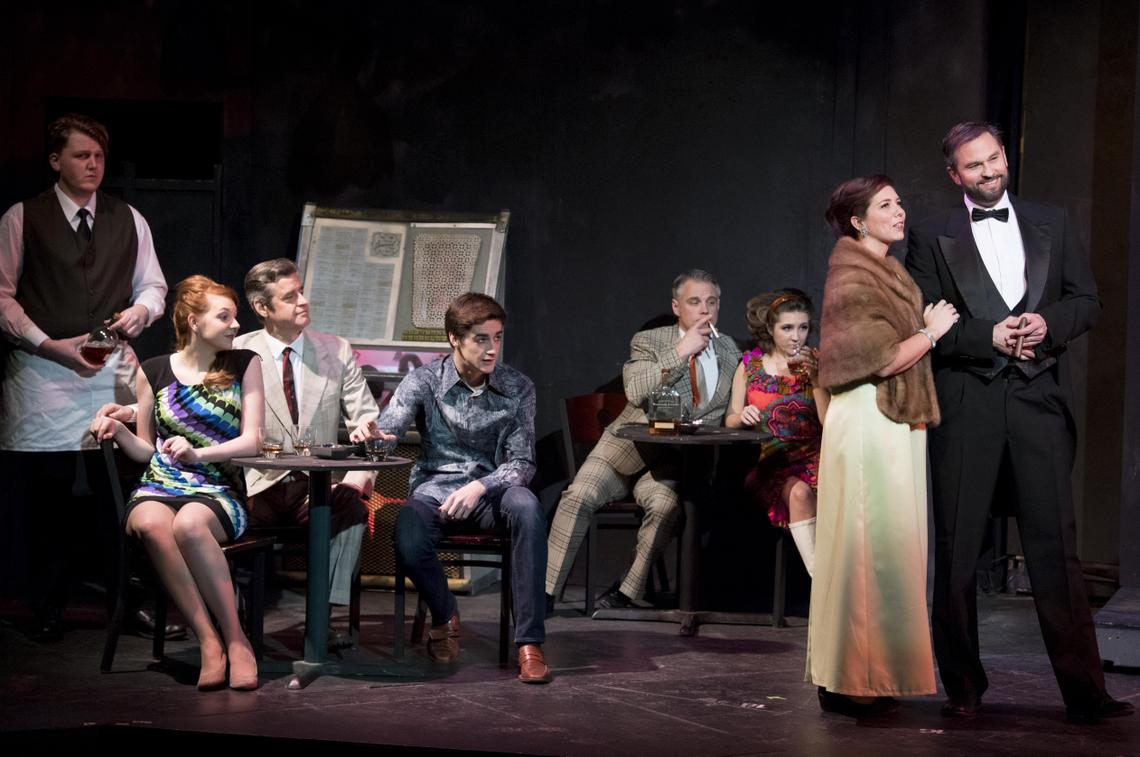 As the lights go up on Spokane Civic Theatre's "Cactus Flower," "I'm A Believer" by the Monkees plays. The audience is presented with a small apartment, decorated with brightly painted walls and posters for acts like the Byrds and Donovan. It has all the makings of an upbeat scene until you look stage left and see a young woman, Toni Simmons (Phletha Wynn), passed out on her bed and the oven door wide open. After her neighbor, the young aspiring writer Igor Sullivan (Seth Rohrenbach) breaks in and revives her, we learn that she tried to kill herself after her older, married lover, Dr. Julian Winston (Dave Rideout), canceled a date. Things escalate from there, so much so in fact that at times neither the characters nor those in the audience know fact from fiction.
The core quartet of Wynn, Rohrenbach, Rideout and Jennifer Miles as Winston's assistant, Stephanie Dickinson, carry the show. Wynn brought just the right amount of youthful energy to Simmons and wonderfully illustrated the character's transformation throughout the course of the play, and Rideout was a great leading man, easily getting the audience to root for him, even when he lied to, well, most of the characters at one point or another. Miles was fantastic as the no-nonsense Dickinson and did a lovely job herself of showing how the character blossomed over time. Rohrenbach was sweet as the caring Sullivan and had great chemistry with both Wynn and Miles, especially during the dancing scenes.
Read the rest of the article here.
Review by Azaria Podplesky of The Spokesman Review
Photo by Tyler Tjomsland of The Spokesman Review