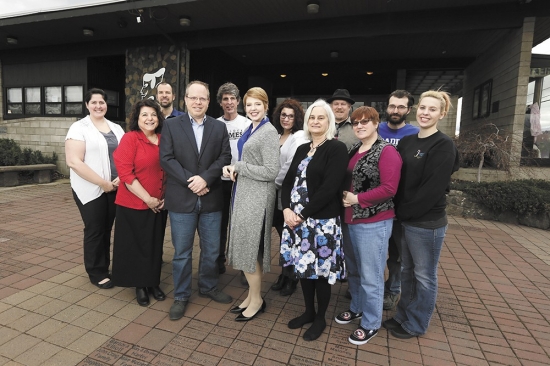 "Who doesn't love White Christmas?" asks Keith Dixon, executive director of the Spokane Civic Theatre. It's a rhetorical question, clearly, but a rough answer lies in the votes that propelled the Civic's most recent holiday show to a comfortable victory over some fierce competition — including the theater's own well-received production of Evil Dead: The Musical, which took second place.
"…White Christmas was upstairs on our main stage. Evil Dead was in the studio downstairs, and that's a space where we get to play and stretch the boundaries," Dixon says. "With these two shows being so opposite, it speaks to the variety of what people want. And we're finding ways to give all audiences something that they will like. I think this recognition demonstrates that."
The Civic isn't just claiming the top two spots in this hotly contested category. White Christmas gives the theater 10 years of first-place wins, earning it a place in the Hall of Fame.
"…It speaks to the consistency of the quality of the work that we do. It also speaks to the passion that our volunteers have for the work and theater itself, the hard work of our staff, and the love that the community has for what we do and how much they support it," Dixon says. "It truly is theater by the community, for the community."
Article by E.J. Iannelli, Inlander.