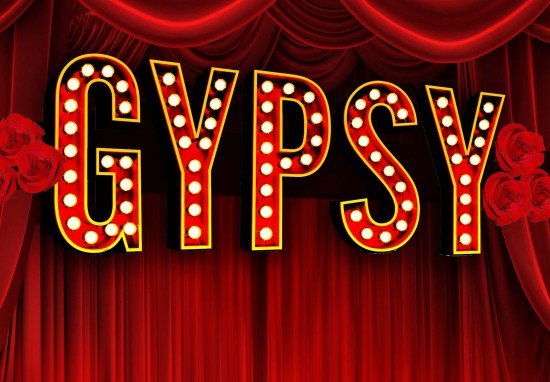 Gypsy opened on the Spokane Civic Theatre Main Stage on Friday, May 16, 2014. Vincent Bozzi of Bozzi Media was in the audience, and provided us with his perspective:
"Gypsy, which is playing at the Civic, is probably the only big mainstream American musical I had never seen, so what a treat it was to see a knockout performance last night. I knew a lot of the songs, but I was completely unprepared for the plot twist, and happy that I've apparently been immune from spoiler alerts that really set the show spinning exactly half way through.

The transformation of a young girl into THE Gypsy Rose Lee is astonishing. The actress who plays her [Aubrey Shimek Davis] has such range!

Troy Nickerson did a great job of directing; I was amazed at how he used the same stage to progressively show "Gypsy" getting bigger and more famous.

Of course, the real star of this show isn't Gypsy (good as she is), but her mother, Rose, played by the incomparable Marianne McLaughlin, who simply nailed the role. Brassy, opinionated, domineering, but sometimes still vulnerable, you simply can't take your eyes off of her. And then she sings. Flat out the best rendition I've ever heard of "Everything's Coming Up Roses", made all the more poignant by the fact that I didn't realize that the song was sung ironically, with a whole lot more emphasis on Rose's than roses, as her daughter watches in disbelief at her mother's megalomania. Would someone PLEASE get that song out of my head?

The character parts were all excellent, too, with the three burlesque dancers a highlight and one male dancer doing an amazing acrobatic dance. I wouldn't mind seeing it again!"
Vincent Bozzi
Owner – Bozzi Media