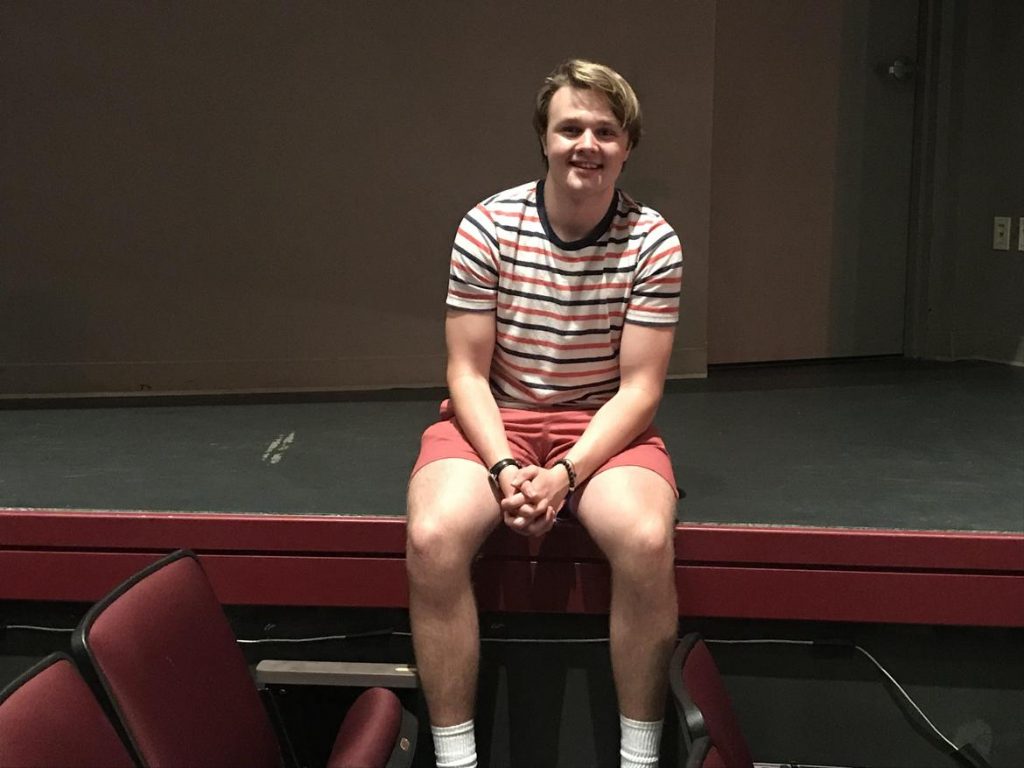 University High School's production of the musical "Big Fish" this spring caught the eye of the 5th Avenue Theatre in Seattle, which nominated the Spokane Valley school for more than a dozen awards, ranging from outstanding musical to outstanding scenic design.
This is the 17th year that the 5th Avenue Theatre has selected winners in its annual competition to recognize outstanding achievement in high school musicals across the state. University drama teacher Sydney Baird, who is in her first year at the school, decided to enter "Big Fish" for consideration.
"I've done 5th Avenue a few times," she said. "You have to turn everything in in November. For some schools and some teachers, it's just not practical."
This year, 128 productions at 106 schools across the state were considered for awards in 21 categories.
Baird said she certainly didn't expect the performance to be so well received. "I didn't expect that at all," she said. "I've never been nominated for best director before."
In the end, the school only won one of the awards. Senior Brady Magruder received the award for outstanding performance by an actor in a leading role. Magruder has been immersed in acting since a two-week summer theater program in middle school, and has appeared in shows at the Spokane Civic Theatre, Christian Youth Theater, Stage Left and the Lake City Playhouse.
"I love everything," he said. "I love it all. Acting is by far my favorite thing."
"Big Fish" is about a man named Edward Bloom, played by Magruder, who is dying of cancer. Bloom likes to tell a lot of stories, and his son Will sets out to see what's true and what isn't. The performers bring the audience along as they travel back and forth in time to see what Bloom's story really is.
"It's just a really, really beautiful and heartwarming show," Magruder said.
Baird said directing "Big Fish" has been on her bucket list for years. Shortly after she was hired at University High School, but before she started work, she attended a performance of "The Wedding Singer" featuring Magruder.
"I immediately knew I could do 'Big Fish' and he is my Edward Bloom," she said.
Baird said she has been reluctant to tackle emotional productions, but no more. "This was a show that just has a super-pure heart," she said. "It's just an easy show to fall in love with. I will no longer be afraid of shows with all the feels."
Baird said she knew Magruder's performance was worthy of a 5th Avenue Award, even though he was performing it at the same time he was doing a production with Stage Left. "I was so hard on him," she said. "I was really intense. He did the work every time I pushed him. It was beautiful, what was on stage."
Magruder, along with a student from Battle Ground High School who won best actress, will be flown to New York next week to compete against 20 other state winners in the National High School Musical Theater Awards. Magruder will get a chance to take classes, listen to guest speakers and go on stage in a medley performance.
"It's just a really, really cool opportunity," he said.
Baird said she knows Magruder will make the most of the experience. "Brady is the kind of kid who is just going to devour every bit of that opportunity," she said. "He is so passionate about acting. He's going to love everything about that."
This fall, Magruder plans to attend DePaul University in Chicago to study acting. His goal is to have a career in both film and theater.
"I would love to do any of it," he said. "Getting the opportunity to act and tell a story is what's important to me."