Parking for Civic
Parking in our area, the North Bank, is difficult and access can be nebulous. Please arrive early. On days when multiple North Bank events occur, Public Facilities District Management will hold 100 spots for Civic patrons in the main Arena lot, directly west of Civic. Parking fees are patrons' responsibility. On days when there are no Arena or Podium events, Arena lots require payment via web or app (please click here to visit ParkMobile online and/or download the app). When possible, please carpool or ride share.
For those in need of accessibility support, please be dropped off in front of our facility and utilize the ramp for entry.
Overlapping North Bank Events
Downtown Stadium
No performances of The Addams Family or Dracula occur simultaneously with Downtown Stadium activity
The Podium
September 24 – October 8: Badminton World Federation Junior Championships
October 14: Alice in Chains concert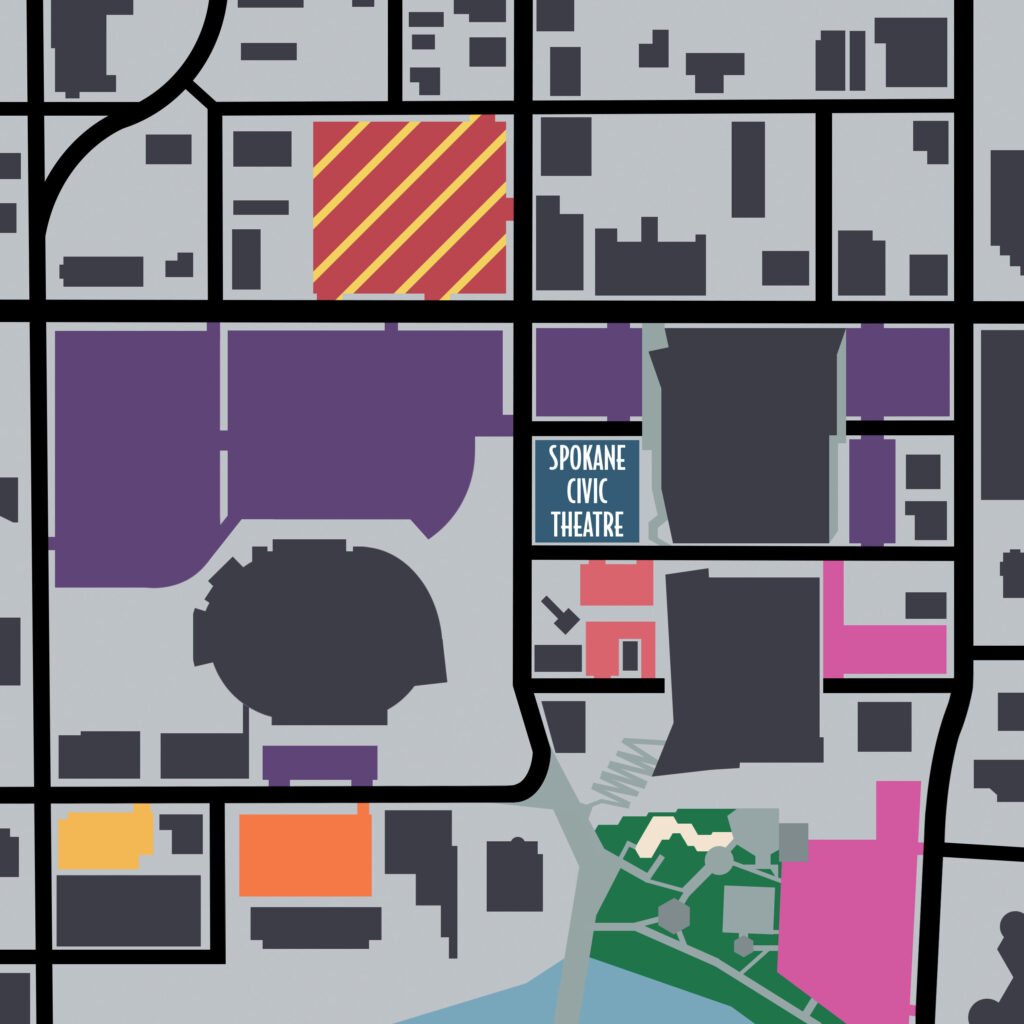 Paid Parking Lots
Public Facilities District Parking Lots

Privately Owned North Bank Lots

Riverfront Parking Lots

Flour Mill Parking Lot

Wonder Building Garage
Coming Soon
Northwest Corner of Boone and Howard Public Facilities District Parking Lot
Parking as a Volunteer
As a volunteer production team member, during a show your producer or stage manager will provide you with a Spokane Civic Theatre Staff and Volunteer Parking Lot pass for the duration or your show, as well as information as where to park when the lot is full.
As a front of house volunteer, please plan ahead to park in the city parking around the theatre on show nights.
The Spokane Civic Theatre Staff and Volunteer Parking Lot passes are only valid while you are working or volunteering.
Parking During the Day
When visiting the Spokane Civic Theatre during the day, you may park in front of the building on Garner Avenue in the 10 minute loading and unloading zone.
Ride to Civic