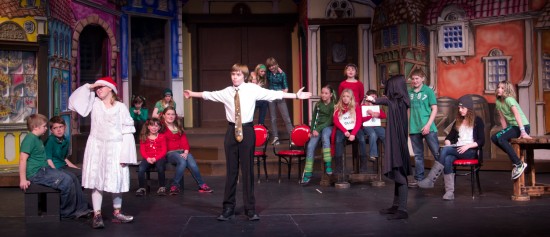 Our 5th Annual Scholarship Benefit will help provide scholarships to qualifying families.
December 9 at 7:00 P.M.
Main Stage
By Mark Brown
Directed by Chris Taylor
This performance of The Trial of Ebenezer Scrooge will serve as the main event in our 5th Annual Scholarship Fund Benefit. Performed by the 2012 Winter Intensive Academy students, ages 8 – 16, on the Main Stage.
At Spokane Civic Theatre, we believe that all children deserve the chance to explore their creative potential. Your support will help us reach this goal.
Tickets $15. The evening will include a silent auction and desserts.
Call the Spokane Civic Theatre Box Office at 509-325-2507 or go online