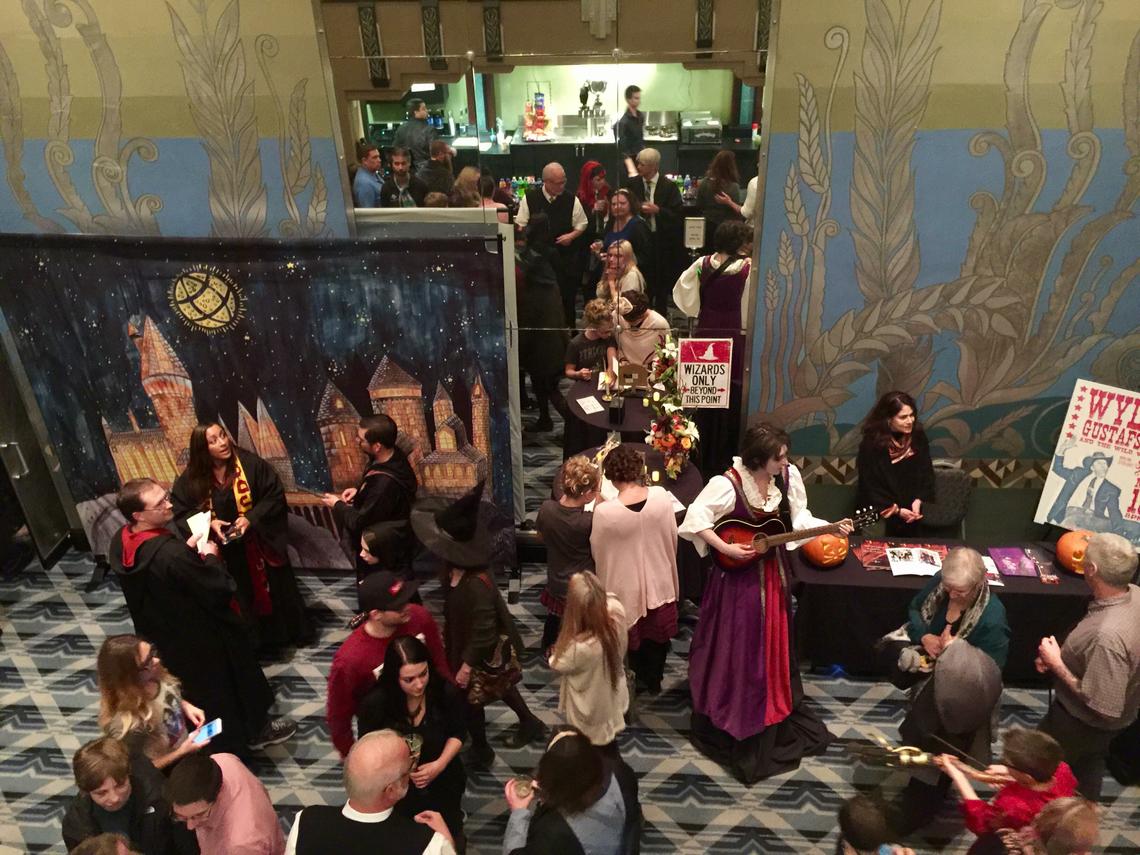 Bethany Schoeff has been thinking about Halloween since May. As personnel manager and creative director of special programs for the Spokane Symphony, she is responsible for planning "Halloween at Hogwarts," an interactive experience paired with a symphony performance of pieces from the "Harry Potter" films and other Halloween-appropriate works. "Halloween at Hogwarts" takes places Saturday at the Martin Woldson Theater at the Fox.
After the success of last year's "The Music of 'Harry Potter' " concerts, Schoeff said the symphony decided to own the Halloween show, making up for what they saw as a lack of kids-friendly Halloween events. "We thought it would be something that would be really excellent to introduce kids to classical music as well because the music is classically based," she said. The symphony stuck with the "Harry Potter" theme but didn't want this year's event to be exactly the same as "The Music of 'Harry Potter'."
The 2016 concerts focused on the four houses Hogwarts students can be placed into. For "Halloween at Hogwarts," Schoeff and her team have brought the school of magic to life, transforming areas of the Fox into classrooms. To help prepare, Schoeff went back to school herself. "I enjoy the movies; I didn't read the books," she said. "I did have to do my homework for this, and I watched every single movie probably twice."
During "Halloween at Hogwarts," Spokane Civic Theatre actors will portray professors and help children complete a variety of activities.
Read the rest of the article here