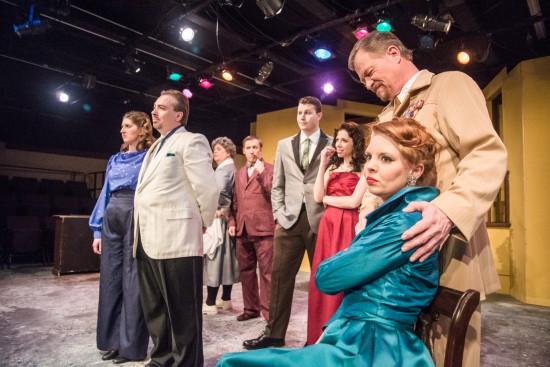 Dixon's cast is [strong]. I particularly liked Trail's take on Mr. Green, a get-rich-quick entrepreneur … who is too stupid to realize he shouldn't be half as arrogant as he is. Heppner's work as Mrs. White also is inspired: The role was designed to be played by a man, but Heppner doesn't make that basic casting conceit into an easy joke.
…
"Clue: The Musical" is worth seeing for no other reason than watching its cast have a blast with their (literally) colorful roles…"
-Nathan Weinbender, Spokesman-Review
Read the rest of the preview online.
Photo credit: Chris Wooley