It's all about Spokane Civic Theatre's 66th Anniversary Gala
We're flying around like one of Franz Liebkind's pigeons getting the lobby ready for the Gala celebrating the opening of the season at Spokane Civic Theatre. The cast is ready, the crew has got their moves down and costumes are all getting last minute glitz and glam. You may not know this, but  tickets for the Gala are pretty much sold out and that's a good thing since the Gala is tomorrow night! There are a few here and there, so if you're interested, call the box office at 509.325.2507 to see if you can join us.
The Dinner Menu
Chef Charlie tells us the Wild Sage American Bistro is pulling out all the stops for the Gala. We can't thank them enough for all their support! They're serving up quite a nice menu:
Grilled Chicken Carbonara, with artichokes and summer squash
Classic Caesar Salad with pumpernickel croutons
Fresh baked sourdough rolls
And, to top it off, Wild Berry Brule for dessert.
Hungry? You should be!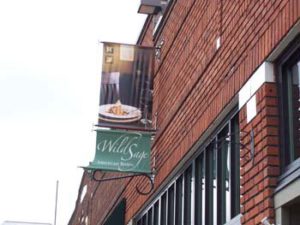 The Signature Drink
The  Gala signature drink will be Dry Fly Vodka infused with rhubarb and finished with ginger simple syrup and soda. Let's just call it a Rhubarb-Ginger Spritzer. Our many thanks to the Wild Sage Bistro staff for coming up with this one and to Dry Fly Distillery, without whom there would be no signature drink.
Come One, Come All
So come, one and all, and join the Spokane Civic Theatre Gala. Don't forget to bring your wallet. We have a fantastic auction all night long. You're gonna love all the goods that were donated by amazing Civic supporters. Now, remember:
It's bad luck to say "good luck" on opening night
Once it's said, you are dead
You will get the worst reviews
You've ever read!
For more information about other productions this season, please visit Spokane Civic Theatre's Website and check out twitter! We're constantly updating the Spokane Civic Theatre Facebook Page with the latest and greatest.