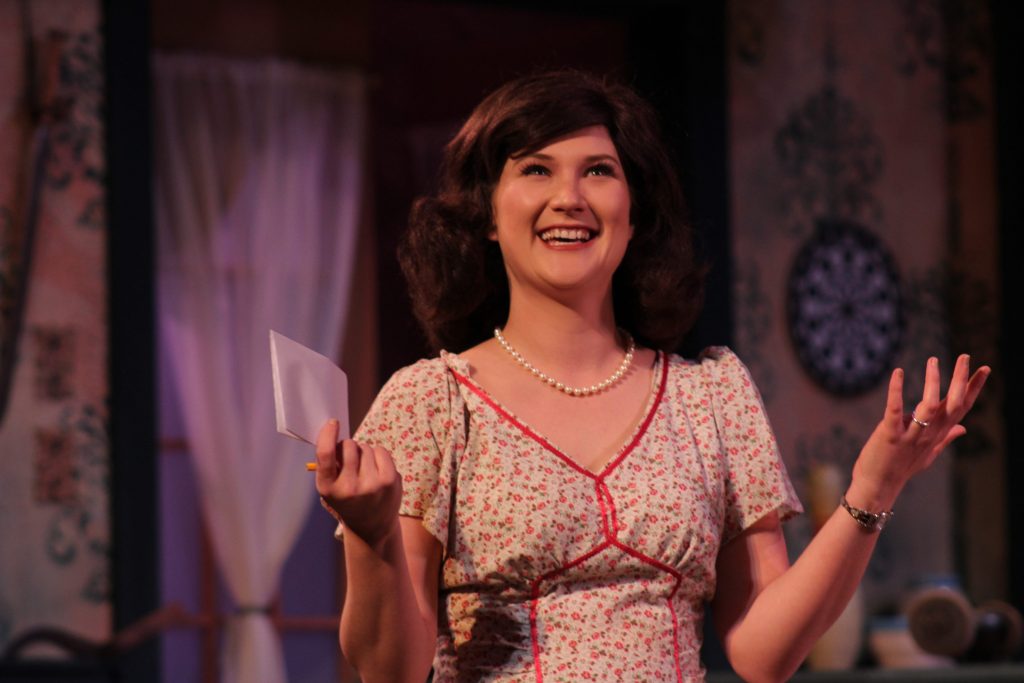 A vortex of creativity will hit local museums, galleries, universities and theaters this weekend in the form of Spokane's Winter Arts Tour. Spokane Arts, the nonprofit working to amplify the city as an arts hub, promotes local arts events as part of the Winter Arts Tour to celebrate Spokane's arts and culture scene.
"We see the tours (the Winter Arts Tour in February and the Fall Arts Tour in October) as a way to draw attention to the depth and breadth of creative work being done throughout the city," said Spokane Arts executive director Melissa Huggins. "Another thing we like about the tours is that they supplement the work the Downtown Spokane Partnership already does to promote what's exciting in downtown Spokane with its First Friday promotions."
There are more than 35 venues and 200 artists – including actors, poets, filmmakers, painters, photographers, ceramicists, sculptors, fiber artists, and musicians – participating this Friday, Saturday, and Sunday. And most of the works and exhibitions continue all month. All events are free unless noted. For a full listing of all participating venues and artists, go to www.spokanearts.org
Here are just some highlights:
Chase Gallery will host an opening artist reception for the biennial group exhibition, "Explorations XV!," featuring the work of art students nominated by the faculties of Whitworth University, Gonzaga University, Eastern Washington University, Spokane Falls Community College and North Idaho College. Friday from 4 to 7 p.m. at 808 W. Spokane Falls Blvd., lower level, City Hall.
Jundt Art Museum at Gonzaga University will host an opening reception featuring recent artworks by GU Art Department professors, including printmaker Mary Farrell, filmmaker Matt McCormick, ceramics artist Mat Rude and painter/drawer Laura Truitt. Friday from 4 to 9 p.m. at 200 E. Desmet Ave.
Kolva-Sullivan Gallery will feature new mixed media works by Melanie Lieb. Her transformative creations emphasize the mutation of ideas themselves. Friday from 5 to 8 p.m. at 115 S. Adams St.
Romantic notions at Trackside Studio Ceramic Art Gallery turn teapots into "brews for two," with little cups to seal the deal. Teapots and companion cups by Gina Freuen, Chris Kelsey and Mark Moore. Friday from 5 to 8 p.m. at 115 S. Adams St.
At Iron Goat Brewing Co., Karen Mobley's drawings and paintings are inspired by meditations on the natural world. Friday from 5 to 8 p.m. at 1302 W. Second Ave.
Avenue West Gallery's show "Landscapes of the American West" will feature the photography of former KXLY radio host Pat Schilling and oil paintings by guest artist Denny Carman. Reception Friday, 5 to 8 p.m. at 907 W. Boone Ave.
Muralist Daniel Lopez will provide a glimpse of how he works through his creative ideas in an intimate exhibit of his personal sketchbooks at Spokane Art School. Reception Friday from 5 to 8 p.m. at 811 W. Garland Ave.
Richard Smolinski "Scrutinearsighted" responds to the current wave of "toxic white masculinity" and the deluge of sexual misconduct revelations that inspired the #MeToo movement. Gallery is open Friday 5 to 8 p.m. at 304 W. Pacific Ave.
The Winter Arts Tour piles on another compelling reason to spend time at the Northwest Museum of Arts and Culture this month, with three ongoing exhibitions. Two local artists and sisters – painter Kay O'Rourke and ceramics artist Gina Freuen – show how artistic paths can diverge and bloom. Their show "Atmosphere: Two Sisters, Two Paths" is on display in the Helen South Alexander Gallery on the MAC campus through March 3. Artists Leanne Campbell, HollyAnna CougarTracks DeCoteau Littlebull and Bernadine Phillips share works at the MAC of the indigenous cultures of the Columbia River Plateau region. They use techniques passed on over generations in their exhibition "As Grandmother Taught: Women, Tradition and Plateau Art." Take this opportunity to catch the MAC's final 10 days of the Group f/64 photography exhibition featuring nearly 50 works from some of the most influential artists of the 20th century. It's also the final weekend to visit American Indian mixed-media installation artist Ryan Feddersen's exhibit "Phantom Lands." Cost is $5-$10. Museum hours are 10 a.m. to 5 p.m. Tuesdays through Sundays at 2316 W. First Ave.
Beyond visual arts, Winter Arts Tour also celebrates music, poetry and theatrical performances. Here are a few:
Auntie's Bookstore hosts spoken word artists at 3 Minute Mic from 8 p.m. to 9:15 p.m. Friday at 402 W. Main Ave.
Spokane Civic Theatre continues its run of the 1938 classic comedy "You Can't Take It With You," Thursdays through Saturdays at 7:30 p.m. and Sundays at 2 p.m, now through Feb. 17 on Civic's main stage. Tickets $14-$29. The comedy continues downstairs in Civic's studio theater with the hilarious 1996 play "The Memory of Water" at the Firth J. Chew Studio. Thursdays through Saturdays at 7:30 p.m. and Sundays at 2 p.m., now through Feb. 10. Tickets are $14-$27. Both shows are at 1020 N. Howard St.
Article by Audrey Overstreet of the Spokesman-Review
Photo by Marlee Andrews