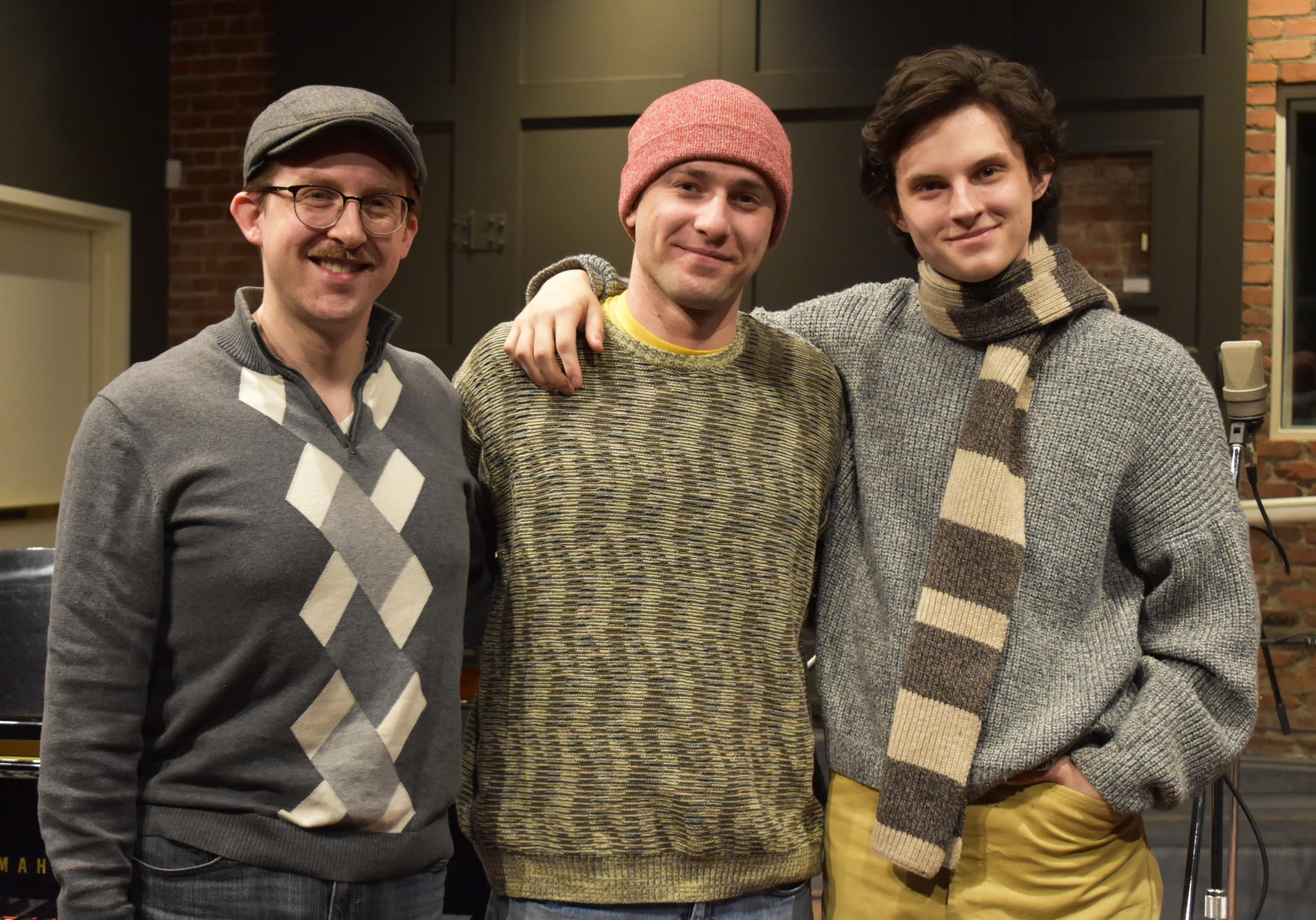 LISTEN TO THE RADIO INTERVIEW HERE
Creatives and cast members discuss the jukebox musical about the Four Seasons
Jake Schaefer, Henry McNulty, Jonah Taylor and Jameson Elton talked to E.J. Iannelli in the KPBX studio about a new production of Jersey Boys. The jukebox musical about the Four Seasons opens this Friday on the Spokane Civic Theatre's main stage.
Schaefer is directing the show, and McNulty is serving as music director. Elton is playing Four Seasons member Tommy DeVito, and Taylor is playing bandmate Bob Gaudio. They will be appearing onstage with Nathan Hoyt (as Nick Massi) and Daniel Renz (as Frankie Valli).
The Four Seasons were the act behind pop hits like "Big Girls Don't Cry," "Sherry" and "Walk Like a Man." Their sound kept pace with musical trends and produced disco-era hits like "December, 1963 (Oh, What a Night)."
Elton and Taylor profiled their characters and talked about the show's unconventional multi-perspective narrative approach. McNulty and Schaefer offered some insight into the show's pacing, orchestration and what sets this non-professional version apart from the nationally touring Broadway productions.
Jersey Boys opens Friday, March 10 and runs until March 26. Tickets and more information are available at the Spokane Civic Theatre's website.
Prior to the interview, Elton, McNulty and Taylor performed a live rendition of The Rays' "Silhouettes" in the SPR performance space. They closed with "December, 1963 (Oh, What a Night)."