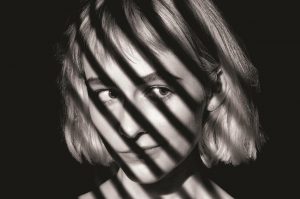 Two songs from the new Broadway musical "Beetlejuice: The Musical," starring Spokane-born actress Sophia Anne Caruso, hit the internet on Friday.
Billboard.com posted two promo tracks, "Dead Mom" and "Say My Name," and an interview with Eddie Perfect, who wrote the show's music and lyrics.
"Dead Mom" is sung by Caruso, who plays the teenage Lydia Deetz in the stage re-imagining of Tim Burton's 1988 hit comedy. "Say My Name" features Alex Brightman, as mischievous and devious Beetlejuice, with an assist from Caruso.
The show, which is in previews at the Winter Garden Theater in New York, ahead of an April 25 opening night, also features a book by Anthony King and Scott Brown and direction from Alex Timbers. It premiered in Washington, D.C., in the fall.
The two songs posted reflect the myriad of styles exhibited in "Beetlejuice." As Perfect told Billboard, that variety of styles is by design. "In Tim Burton's film, Beetlejuice is always turning on a dime by manipulating, seducing and conjuring up magic and illusions all over the place. I knew that if I set out to write one musical style, it would have killed what works for a character who is dynamic and surprising."
"Dead Mom" is a rock track with prominent guitars and ample pop hooks. Perfect told Billboard he was inspired by grunge rock he listened to when he was Lydia's age. "Say My Name" has pop elements with musical theater overtones. As Perfect put it, "It's got the power chord changes of Green Day or Nirvana and then a very boogie chorus."
Caruso, 17, has been working in New York since moving there in 2012. She's appeared in NBC's live production of "The Sound of Music," on Broadway opposite Jeff Daniels and Michelle Williams in the drama "Blackbird," and in New York and London in the David Bowie musical "Lazarus."
Before moving east, she starred as Annie in Spokane Civic Theatre's sold-out run of "Annie," and portrayed Helen Keller in a production of "The Miracle Worker," directed by Patty Duke, at Interplayers. "Beetlejuice" marks her first time opening a new Broadway musical in a leading role.
Article by Carolyn Lamberson of the Spokesman-Review
Photo courtsey of SpotCo / Darren Cox