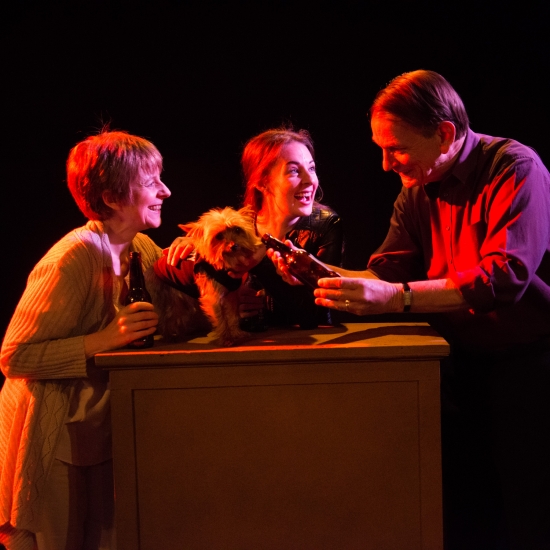 Imagine that you've detailed all your dreams, fears and innermost thoughts onto the pages of a journal for years. And then imagine that the person you're closest to was made privy to that journal's contents. Would they be surprised by what they read? Would it put a strain on your relationship?
Steven Dietz's intimate, three-character drama "Fiction," which opens at the Spokane Civic Theatre this weekend, begins with this simple conceit and then watches as the sudden exhumation of once buried secrets pulls the rug out from underneath a decadeslong marriage.
Michael (Thomas Heppler) and Linda (Diana Trotter) Waterman, a pair of erudite, slightly cantankerous novelists, are the married couple at the center of the play. Linda once wrote an emotionally wrenching best-seller but has yet to match its success; Michael specializes in brainless potboilers that have made them most of their money. There's something of a friendly professional rivalry between the two, but their marriage is mostly happy.
Preview by Nathan Weinbender, Spokesman-Review.
Read the rest of the preview online.
Photo by Chris Wooley, Head and Tails Photography