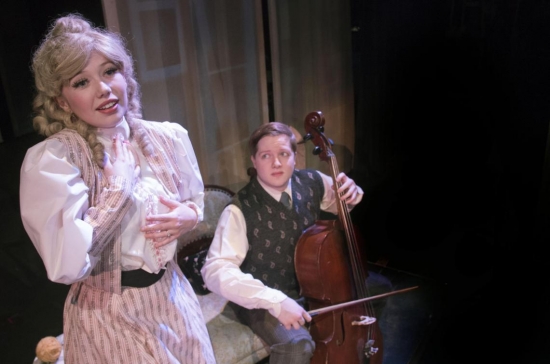 In directing his first show on Spokane Civic Theatre's main stage, Lenny Bart isn't pulling any punches. The company's artistic director is taking on A Little Night Music, a Tony-winning show from the revered Stephen Sondheim, and he's filled his cast with actors who have headlined countless local productions. It should make for quite a debut.
"I think it's such an incredibly beautiful piece of theater," Bart said. "It has a great balance of comedy and pathos. … It's just a really meaty piece to bite into."
Although he's long been an admirer of Sondheim, Bart had never seen a production of the show before taking it on. That's a benefit, he says, to keeping a beloved piece of theater from going stale.
"That was one of the really exciting aspects of directing this," Bart said. "I was able to bring a fresh perspective to it. … I'd like to keep it my vision as much as possible."
"A Little Night Music" is based on Ingmar Bergman's 1955 comedy "Smiles of a Summer Night," and it concerns a love triangle in Sweden at the turn of the 20th century. Or perhaps it's more of a love quadrangle, because the romance at its center is a bit complicated.
Read the rest of the preview here.
Preview by Nathan Weinbender of the Spokesman Review
Photo by Colin Mulvany of the Spokesman Review