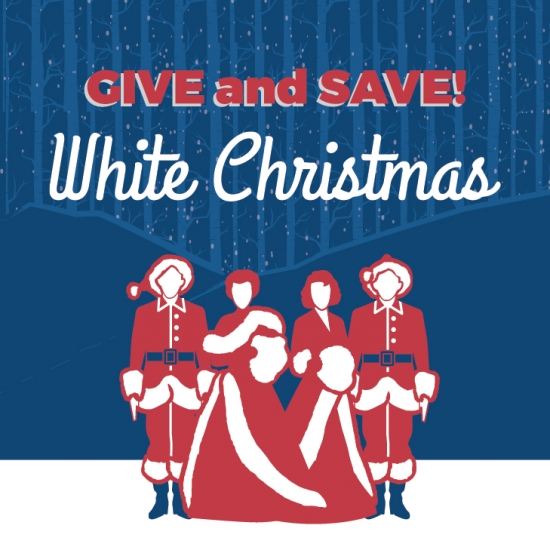 According to 2nd Harvest, 1 in 6 people, including 1 in 4 children, faces hunger in Spokane.
Your non-perishable donations will help us supply 2nd Harvest's core network of 21 emergency food outlets in Spokane that feed more than 17,000 people each month.
MAKE YOUR DONATION. GET YOUR TICKETS!
Here at Spokane Civic Theatre, we're holding our annual Food Drive to benefit area families through 2nd Harvest Food Bank. Bring your non-perishable food item for donation, and get your White Christmas tickets for just $11 each for performances on November 27 or November 28.
That's $19 off the regular price!
Contact our box office today to secure your seats – you can bring your donations with you when you pick up your tickets. Please note: this offer is only available offline through our box office.
MOST NEEDED FOOD ITEMS
PROTEIN: peanut butter, canned meat, ham, chicken, tuna, hearty soups, chili, stews, macaroni and cheese, boxed dinners, beans (kidney, pinto, navy, black, refried, etc.) …
FRUITS AND VEGTABLES: canned fruits and vegetables, canned or boxed juices, boxed mashed potatoes, dried fruit …
GRAINS: pasta, rice, healthy cereals (low sugar, low fat), flour, baking mixes, stuffing mixes, oatmeal, cream of wheat …
Thank you for your help in providing needed items to local families this holiday season!