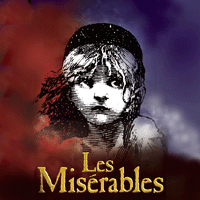 For our 67th anniversary, we invite you to take part in our 2013-2014 Starlit Season!
We are thrilled with our new season line-up that provides sparkling entertainment, high drama, brilliant musicals, a classic mystery and more.
We were fortunate this season to receive the rights to produce the musical, Les Misérables. This is both an honor and privilege to have been selected by the publishing house to present this iconic title as our season opener.
We hope you join us for this amazing season and we are excited to be able to offer you the opportunity to order your season tickets online. Another step in our ongoing efforts to better serve you at Civic!