ABOUT THE SHOW
This faithful adaptation by the Royal Shakespeare Company features all the most beloved songs and moments from the 1939 classic film, brought to life onstage. Young Dorothy Gale is swept away by a tornado from her Kansas farm to the magical land of Oz. There, she encounters a host of whimsical characters: good witches, bad witches, animals that talk, scarecrows that walk, and things magical to behold. To find her way home, she must journey along the Yellow Brick Road to see the mysterious and all-powerful Wizard in Emerald City. Along the way, she makes new friends, but must also brave many dangers, including the Wicked Witch of the West, who will stop at nothing to get her hands on Dorothy's magical ruby slippers. To make it home safely, Dorothy must learn an important lesson: there's no place like home.
By L. Frank Baum
Music and Lyrics by Harold Arlen and E.Y. Harburg
Adapted by John Kane for the Royal Shakespeare Company
Directed by Kathie Doyle-Lipe
Music Directed by Henry McNulty
PERFORMANCE DETAILS
Margot and Robert Ogden Main Stage
September 16 – October 16, 2022 (Wednesday – Saturday* at 7:30PM, Sunday at 2:00PM)
*September 24 and October 8 performances at 2:00PM
AUDITIONS
Saturday, July 9
"Munchkins" 10AM – 12PM and 1 – 3PM
Principal/Chorus 3 – 5PM
Sunday, July 10
"Munchkins" 1 – 3PM
Principal/Chorus 4 – 6PM
Monday, July 11
"Munchkins" 6 – 8PM
Principal/Chorus 8 – 10PM
CALLBACKS
Tuesday, July 12 — 6PM
AUDITION LOCATION
Spokane Civic Theatre
1020 North Howard Street
Spokane, WA 99201
NOTES
Seeking all ethnicities and cultural backgrounds for all roles.
Age range and gender listed for characters is to appear on stage as.
For Principal/Chorus auditions, please prepare a 1 minute or less cut from a musical of similar style/era and bring sheet music – an accompanist will be provided.
For "Munchkins" auditions, no preparation needed — please be prepared for reads and sings from the script.
At Non-Singing Auditions and Callbacks, please be prepared for cold reads from the script.
Please dress to move at Callbacks — please bring dance shoes (character/jazz, tap).
Audition registration required — click here
Questions: Please email production@spokanecivictheatre.com
ROLES
DOROTHY GALE: female, (Mezzo/Mix) Young Kansas girl — to appear 12 – 17, earnest, expressive, and strong-willed, in search of something more. Very strong singer who moves well. Must be comfortable working with a live dog.
HUNK / SCARECROW: male, (Baritone) Plucky and clever in a pinch, even while lacking a brain. Strong actor with an honest quality. Excellent dancer – acrobatic skills a bonus. Strong baritone to F.
HICKORY / TIN MAN: male, (Baritone/Tenor) Desperate for a heart. A kind-hearted romantic. Singing and dance required. Strong baritone / tenor to G.
ZEKE / COWARDLY LION: male, (Baritone) A mix of bravado and cowardice. Should move well. Cuddly actor with excellent comic timing. Vocal range: Strong baritone to F.
ALMIRA GULTCH / WICKED WITCH OF THE WEST: female. Character villain with an over-the-top stage presence. Excellent comic actress, has a killer cackle. Non-singing.
PROFESSOR MARVEL / THE WIZARD: male. Older father figure with an eccentric flair. Basic conjuring or sleight of hand a bonus. Non-Singing.
GLINDA: female, (Soprano) Glinda is the Good Witch of the North. Benevolent and beloved. Strong singer. (May double as Aunt Em.)
AUNT EM: female. Aunt Em is demanding, but loves her niece. Non-singing. (May double as Glinda.)
UNCLE HENRY: male. Dorothy's pleasant uncle. Non-singing. (May double as Emerald City Guard.)
EMERALD CITY GUARD: male, (Baritone) Strong comic actor, big presence. (May double as Uncle Henry.)
MUNCHKINS: boys and girls, (under 5ft tall). The little people of Munchkinland. Long oppressed, and happy to be freed, the Munchkins will (mostly) be played by children. Group singing and coordinated movement required. Dance experience a plus. There are some featured roles among the munchkins, such as The Coroner, The Lollipop Guild, and The Lullaby League.
WINKIES / FLYING MONKEYS / OZIANS / JITTERBUGS / CROWS / TREES: The chorus of the show, with featured speaking/vocal/dancing roles available. Singing and movement required.
ABOUT THE SHOW
National Pastime follows the journeys of Jackie Robinson, the first black player in major league baseball, and Wesley Branch Rickey, the white President and General Manager of the Brooklyn Dodgers, as Robinson shatters the color barrier in 1947. While offering insight into each man's personal struggles, the play traces the evolution of race relations leading up to the Civil Rights Movement. Against all odds, Robinson and Rickey join forces to bring about a benchmark cultural event in America's history.
By Spokane Civic Theatre Resident Playwright Bryan Harnetiaux
Directed By Guest Artist Pat Golden
SELF-TAPE (VIDEO) AUDITIONS
Audition video submissions window is open — please click here to register — you will be emailed directions.
CALLBACKS
In person callbacks will begin Fall 2022
REHEARSALS BEGIN
Early 2023
NOTES
Content includes explicit language
Seeking all ethnicities and cultural backgrounds for all roles
Age range and gender listed for characters is to appear on stage as
Please be prepared for cold reads from the script
Audition registration required — click here
Questions: Please email production@spokanecivictheatre.com
GUEST ARTIST BIOGRAPHY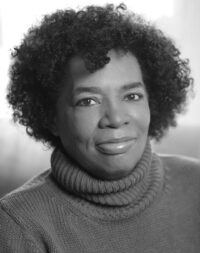 PAT GOLDEN is a New York City-based director and filmmaker. Directing over 25 productions and 35 workshops and readings for theaters include, Ensemble Studio Theatre (EST), Herbert Berghof/Uta Hagen Studio (HB), FringeNYC, FrigidFest, Duke on 42nd St, Astoria Performing Arts, Little Theatre, Cherry Lane, St Peter's, On-Her-Shoulders/New School, NYU, Abingdon, Hispanic-Playwrights-Lab Residency (HPLR) at INTAR Theatre, The Public, Amherst College, and The South Oakland Arts Council. Pat was awarded an SDC Observership at the McCarter Theatre in Princeton, NJ.
In 2021, Golden directed 2 Short films—both nominated for awards in the Tokyo Film Festival.  As Producer and Associate Producer, Pat worked on numerous feature films. Additional, she was an AD on the Broadway production of Tennessee Williams', A Streetcar Named Desire and for the German director, Volker Schlondörff on his production of the opera, From the House of the Dead at Opéra-Comique in Paris.
Feature Film Casting Director credits include: Platoon, Blue Velvet, The Killing Fields, The Handmaid's Tale, New Jack City, Beat Street,  Posse, The Voyager, True Identity, Downtown Express and Gimme Shelter. Most recently, Pat was the ghost writer and Casting Director for Liberty, a Belgium production of a feature film centered on animal rights.
Theatre casting credits include: Lincoln Center for the Performing Arts, Mostly Mozart Festival 50th Anniversary, Herbert Berghof/Uta Hagen Studio, Ensemble Studio Theatre, Cherry Lane and The Public.
Pat is also on the faculty at Columbia University in the Film Program and at HB Studio, teaching The Art of Directing.
ROLES
JACKIE ROBINSON, 30-40;  Black American baseball player with an athletic build; quick, clever and hot tempered. On scholarship at UCLA, Jack Roosevelt Robinson played football, basketball, baseball and ran track, lettering in each sport. Drafted in1942, Robinson was accepted as an Army Officer Candidate. Later, Jackie was court-martialed because he refused to sit in the back of a segregated bus. Eventually, he was acquitted. Jackie ages from 20 to 43 years old. LEAD
BRANCH RICKEY, 50-60;  White American baseball executive; Originally a football player, then MLB baseball player, Branch was a visionary, inventor of spring training and the minor league farm system. Deeply Christian, honor-bound, plain-spoken and patient, Branch signed Jack Robinson to the Brooklyn Dodgers, thereby breaking the grip segregation had on major league baseball. Branch ages from 54 to 81 years old. LEAD
WALTER "RED" BARBER, 35-40; White radio broadcaster from Mississippi and Florida, Red has red hair.  Raised to be a racist, Red undergoes a shift of consciousness and he comes to accept Jackie as a human being. Red co-narrates Act I and will announce games—his accent  is southern, colloquial and measured in its cadence.  Doubles as Bus Driver.
WENDELL SMITH,  25-35;  outspoken, energetic; Black American sports writer, editor and columnist for Pittsburgh Courier, an African American newspaper, he was from Detroit and graduated from West Virginia Sate College.  Smith recommended Jackie Robinson to Branch Rickey and later, a scout for Rickey. Smith co-narrates Act I.  Smith ages from 21 to 48 years old. Doubles as Bus Passenger.
MALLIE ROBINSON,  Jackie's Mother; 40-45; Black American; Jackie's parents,  Mallie and Jerry, lived and worked as Georgia sharecroppers until Mallie decided they'd leave. In 1920 Mallie took her five children, boarded a train bound for Pasadena to escape the Ku Klux Klan, poverty and her philandering husband. Mallie worked as a maid, eventually earning enough to purchase a single-family house in a white neighborhood. Deeply Christian, Mallie always said, "Take one step toward God, and he'll take two toward you", She ages from late 30s to 60s.
CLYDE SUKEFORTH, 40s; White American baseball player turned coach and scout, due to the loss of sight in his right eye during a hunting accident. Clyde works as a scout for Rickey.
RACHEL ISUM (ĪSUM) ROBINSON, 30s; Black American; Jackie's girl, and later wife. Rachel met Jackie when they were both students at UCLA. Born in NYC, Rachel graduated with a BA in nursing before she and Jack married. Smart woman with business acumen,  Rachel is Jackie's best coach. Rachel co-narrates Act II. Rachel ages from 24 to 40 years old.
JANE RICKEY, Branch's wife;  50s; White American from Ohio; Down to earth Jane loves Branch and baseball and is resolute in her support of her husband, who relies or her instincts. She co-narrates Act II. Jane ages from 53 to 80 years old.
LYLAH BARBER, Red's wife, also from the South; White; 30s; Lylah is a southern belle.
LEROY "SATCHEL" PAIGE, late 30s; Lanky and wise; Legendary Black baseball player of indeterminate age Satchel is an extraordinary pitcher and one of the biggest casualties of MLB institutional racism. At heart, Satchel is really a fun-loving prankster.
MULE, George "Mule" Suttles; 40s; Dark-skinned Black American; Built like a tank, Mule was a power hitter in the Negro League who had never received any formal education.
HAROLD "PEE WEE" REESE,  late 30s; White; The 5'9" Brooklyn Dodgers baseball shortstop and Team Captain was from Kentucky.  When Jackie was heckled, yet a again, Pee Wee went to Jack then put his arm around his shoulder in solidarity, silencing the White crowd.
DIXIE WALKER, mid-30s; White; Outgoing; All Star baseball player from Georgia who tried to prevent Jack Robinson from becoming a team member by circulating a petition which stated that he and his boys would not play if Jackie Robinson was put on the team. Dixie's sabotage failed and Branch Rickey traded him. His career ended two years later. Double as Officer of the Day.
YOUNG JACKIE, 10-14 year old kid; Black; doubles as the Messenger, Ball Boy in Negro League and Jackie age,  9-to-14 years old.