For winter quarter, The Academy continues celebrating Civic's 75 years of entertaining and serving our community by building on our year-long exploration of the past, present and future of theater.
Winter 2023 classes are 6 weeks starting the week of February 20 with final performance the week of March 27.
Class Title
Day
Times
Fee
Where The Wild Things Are
Tuesdays
3:45 - 5:00 PM
$150 Register

CLASS FULL

The beloved picture book is adapted for the stage for young performers to explore emotions. Just like Max, who goes on a wild adventure after being sent to bed with no supper, students will put actions to feelings in order to express them and use creativity and imagination as positive and constructive outlets for the challenges of reality.
Class Title
Day
Times
Fee
Pinocchio
Mondays
3:45 - 5:00 PM
$150 Register

CLASS FULL

The classic tale brought to life with some twists and turns! A fun study on stage movement, character physicality and non-verbal expressions.

Tinkerbell in Neverland
Wednesdays
3:45 - 5:00 PM
$150 Register

CLASS FULL

A fun and active adaptation that explores the fairies and other magical creatures that inhabit Neverland.  This class will explore non-verbal expression, character physicality and movement
Class Title
Day
Times
Fee
The Wind in the Willows
Tuesdays
5:00 - 6:30 PM
$175 Register

CLASS FULL

A charming and enduring tale of friendship and acceptance designed for intermediate students seeking new challenges. Students will have opportunity to learn accent application, physicality, and other character development methods. Students will also observe character creation through costume and blocking choices.
Class Title
Day
Times
Fee
Scooby Doo!
Mondays
5:00 - 6:30 PM
$175 Register

CLASS FULL

Zoinks! Join Scooby & The Mystery Gang as they solve their toughest mystery yet! Students will explore character archetypes and motivation, story structure and presentation, and, of course, a healthy dose of teamwork to crack the case.

Avatar the Last Airbender
Wednesdays
5:00 - 6:30 PM
$175 Register

"Long ago, the four nations lived together in harmony … then everything changed when the Fire Nation attacked."

Based on the popular series, this adaptation gives performers a chance to explore motivation and archetypes, as well as focus on character physicality.
Class Title
Day
Times
Fee
Improv: Intro to Short Form
Thursdays
3:45 - 5:00 PM
$175 Register

Led by the professional teaching staff of MG Teams, students will learn the fundamentals of on stage improvisation, the art of creating scenes and stories out of scriptless suggestions, through short form games, scenes and a performance. Improv has long been considered one of the essential elements of an actor's toolkit. Additionally, it is a valuable skill to promote entrepreneurship, nurture creativity and build leadership.

Showcase on April 1, 2023

Check Please!: Student Designed One Act
Thursdays
4:00 - 6:00 PM
$200 Register

In addition to performing in a scene, students will be challenged to step beyond the realm of performer and experience the process of the creative team, including directing, props, costume, and blocking. An exciting and challenging opportunity to flex and foster new creative muscles, project management, and collaboration.

Showcase on April 1, 2023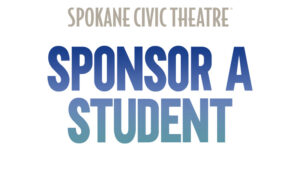 Registration closes February 4, 2022. 
All participants must provide emergency contact information, be dropped off and picked up by approved and prior advised guardian/parent only and adhere to health and safety policies on a rolling basis (please expect details via registration confirmation). Please note, all Civic staff and Academy personnel have cleared a national "super search" background check (criminal search of all available US databases, federal and international searches, registered sex offenders, and identification and residential verification).
Credit/Refund Policy, Effective September 1, 2022
If we cancel a class, you may request to transfer to another class, carry a credit expiring in one year, or request a refund.

If you withdraw from class two weeks or more prior to the class start date, you may transfer to another class, or request a credit expiring in one year.

If you withdraw from a class less than two weeks prior to the class start, you may transfer to another class or forfeit payment (you can claim your forfeited payment as a donation).