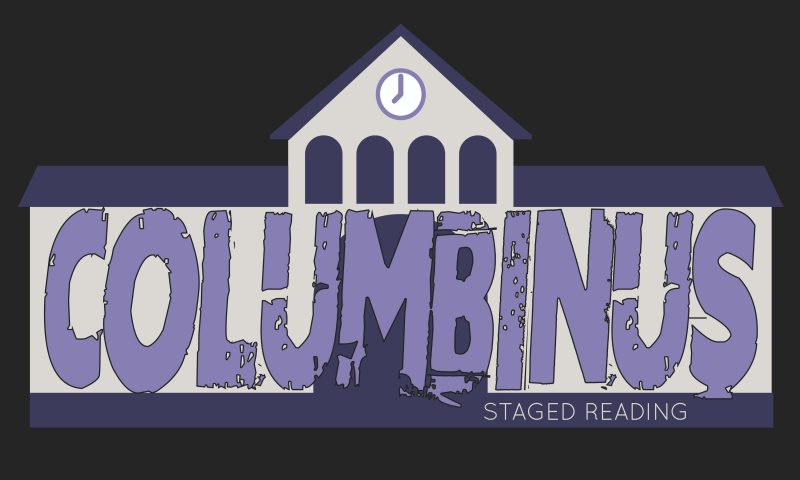 Columbinus
Staged Reading
By the United States Theatre Project. Written by Stephen Karam and PJ Paparelli. Dramaturgy by Patricia Hersch. Conceived by PJ Paparelli.
Directed By: Kearney Jordan
Ages: 16 – 23
Tuition: $200, no payment due until after casting (Scholarships Available)
Production Information:
Columbinus, a play sparked by the April 1999 massacre at Columbine High School in Littleton, Colorado, is a meeting of fact and fiction that illuminates the realities of adolescent culture by exploring the events surrounding the shootings. The play weaves together excerpts from discussions with parents, survivors and community leaders in Littleton as well as police evidence to bring to light the dark recesses of American adolescence. The show will be followed-up by a community talk-back, wherein students, counselors, and community members can discuss the impact of the production's content, as well as reflect on its relevance in our world today.
Please be advised, this production explores difficult themes based on true events and may not be suitable for all ages. Minors' family/guardian consent required.
Read Through
March 17, 4:00 – 6:00 pm
Spokane Civic Theatre, Donor's Lounge
Rehearsal
April 13 – 22, 4:00 pm – 6:00 pm
April 23, 4:00 pm – 10:00 pm
Performances
April 24 – 26
Friday & Saturday, 7:30 pm
Sunday, 2:00 pm
Spokane Civic Theatre Main Stage
Audition Information:
March 14 & 15
2:00 pm – 4:00 pm
Spokane Civic Theatre, Third Floor (Entrance through the Studio Theatre)
Due to the serious subject matter and language, parental approval is required.

The final performance will be a staged stylized reading. The director would prefer some moments and passages to be off book. There are also moments of no dialogue acting.

Audition Packets can be requested at academy@spokanecivctheatre.com, or picked up in the box office Tuesday – Friday, 2:00 – 6:00 pm. Scripts are also available to check out from the box office ($20 deposit, returned when script is returned on or before March 13)
Please familiarize and prepare one of the following listed monologues.

Jock- page 40
AP- page 48
Perfect- page 80
Faith- pages 62-63
Loner- pages 27-28
Prep- page 31
Rebel- page 33
Freak/Eric- page 101

Please familiarize yourself with Act 1: Scene 15 ( Alone) pages 81-84. Actors will have the chance to act out/ pantomime the descriptive moments. We will be looking for how auditioners choose to portray the story through body language and facial expressions.
Please also be prepared for cold reads. Some scene selections will be included in the Audition packet.
Characters:
15 actors- 8 boys and 7 girls to portray students, teachers, parents, and more involved in and affected by the Columbine Massacre in Littleton, Colorado.  Act 1 introduces 8 stereotypical teen archetypes on your average high school day. Act 2 focuses on the events leading up to, during, and after the events of April 20th, 1999. 
ACTOR 1: Loner- Geek in the school who is picked on by his peers and neglected by his parents. Has a romantic fascination with Rebel, who does not particularly reciprocate. In the Second Act, embodies Dylan Klebold.
ACTOR 2: Freak- An underdog with a chip on his shoulder and a chest deformity. He is ridiculed by his classmates, with the exception of AP, whom he detests. His father is an ex-military general who is overly hard on him. In the Second Act, embodies Eric Harris.
ACTOR 3:  AP (Advanced Placement)- The play's representation of pure kindness and good-heartedness. He is extremely intelligent, but fantasizes about having good looks, popularity, and athletic ability, which he can never have due to a life-threatening illness. He reaches out to the other students, and is a secret friend to most of them. He is the only character who the killers set free at the shootings.
ACTOR 4: Rebel- Artistic and rough-talking teenager who finds a sort of kinship with Loner. She thinks AP is nice, but that he is too pure-hearted and a "loser" for her taste. She denies rumors that she is goth or a druggie, but is seen making cuts into her arm in the First Act.
ACTOR 5: Faith- Has a passion for Biblical studies, which is often her downfall when trying to make friends. Is briefly the object of Freak's affection. She is well-liked by many people, but her naivety prevents her from making deep connections
ACTOR 6: Perfect- The most popular girl in school, though many people find her to be snobby and fake. It appears that she has no problems with her life at all. However, it is revealed that her carefree world is a facade.
ACTOR 7: Prep- Standard popular kid with many friends who bullies others to maintain status. He has a closeted romantic interest in Jock.
ACTOR 8: Jock- Well-liked and amiable school hero. He is athletic, popular, and extremely attractive. As a hard-working student in school, he finds it irritating that the terms "Brainless" and "Jock" are so often put together.
ENSEMBLE ACTORS
ACTOR 9: Counselor (Guidance pt 1, Juvenile Diversion), Leopold, Mourner
ACTOR 10: Teacher (CW), Loeb, Counselor (Juvenile Diversion), Mourner
ACTOR 11: Counselor (Guidance pt 2), Hitler Youth, Harris family rep, mourner
ACTOR 12: Teacher (History), Loner's Mom, Dylan's Mom
ACTOR 13: Cain, Coach, Loner's Dad, Dylan's Dad.
ACTOR 14: Abel, Manager, Freak's Dad, Mourner
ACTOR 15: Judge, Freak's mom, mourner